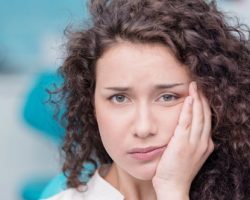 There is a problem that keeps dentists up at night: gum disease. The problem with gum disease is that it can affect your oral health and overall health. Our West Liberty IA dental practice is skilled at treating gum disease and finding new ways to keep patients comfortable in the dental chair.
At Gentle Family Dentists, we believe your oral health should be included in your overall health plan. A healthier smile can improve your the health of your body. That is not any truer than it is with gum disease. Today we want to explain the dangers of gum disease and why it's important to treat this issue.
It's the leading cause of gum disease
More than dental decay or dental trauma, gum disease is the leading cause of missing teeth. That fact might surprise you, but it's the truth. The reason gum disease is so far-reaching is because it can quickly spread throughout the mouth. Serious gum disease will cause the gums and the bone to erode, causing the tooth or teeth to become loose or dislodge.
It's extremely common
Because gum disease is the leading cause of tooth loss, it's also extraordinarily common.  Unfortunately, current research has found that most people will struggle with gum disease in their lifetime. About 50 percent of adults 30 and older will have gum disease, and that number rises to about 70 percent for those 65 and older. This problem is more common than the flu, but yet people don't understand the problem.
It's linked to overall health problems
Gum disease is a problem that occurs whenever an infection is present in the soft tissue. The inflammation is caused by bacteria and then creates inflammation in the lungs. Inflammation and bacteria are also key components of heart disease and diabetes. In fact, studies have shown us repeatedly that gum disease is linked to heart disease and diabetes, though we've found no cause-and-effect link. Many researchers believe that it's the bacteria that links these diseases.
It's not always treatable
The first signs of gum disease is bleeding or swollen gums. Many patients also experience bad breath or even tooth sensitivity, though some patients with gum disease show no signs. The first stage of gum disease is called gingivitis, and this is reversible. But advanced gum disease, called periodontitis, is not curable We can manage this problem, but it has no known cure. Patients who have advanced gum disease are encouraged to first the dentist once every three to four months so we can manage the issue and monitor any progression.
Treating gum disease
At Gentle Family Dentists, we're treating gum disease with antibiotics and a special soft-tissue laser. Instead of cutting out the infection, the laser evaporates the infection. The leads to less recovery, and we can treat more of the mouth at once.
If you have issues with your gums or need a thorough general dentist, give us a call today at 563-288-2612 to schedule your treatments. Or use the convenient online form to request a visit.