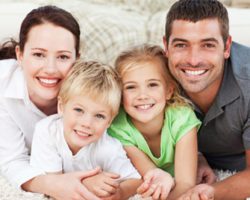 The family dentistry you and your family needs is right here in West Liberty or Muscatine IA.  
Gentle Family Dentists treats patients of all ages. We help children keep their teeth looking great and healthy, orthodontics for children and adults, and even restorative dentistry for patients who have brown down teeth or missing teeth.
We have found a knack for helping nervous patients. If patients come to use with dental anxiety, we'll treat them with nitrous oxide to help them calm down in the dental chair. Check out the video below to see the various treatments you can find at Gentle Family Dentists. Call us today at 563-288-2612 to book a visit.