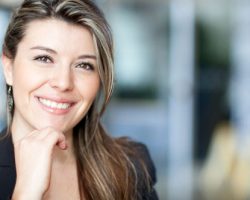 We know that not everyone is completely at ease receiving the dental care they need to keep their mouth clean and their smile looking its best. Maybe you are one of the millions of Americans who have some anxiety or fear when it comes to the dentist's office. That's OK. We won't take it personally, but we will take it seriously, because our team is trained to deliver what we like to call relaxation dentistry here at our West Liberty & Muscatine, IA offices. This will ensure that you are relaxed enough to see one of our dentists every three to six months for checkups, as well as follow-ups, makeover consultations, and so forth.
Keep reading to hear more about why our practice is called Gentle Family Dentists, and then contact us online or by phone at 563-288-2612 to request your next appointment.
Dental Care Just Got Easier
Fear of the dentist is no laughing matter. This condition can be rooted in a traumatic experience as a child, or it can simply be an aversion to the unknown. Regardless of the cause, if you have some level of dental anxiety, it is essential to find a dentist you can trust to put your fears to rest. This is because serious problems can arise when you put off the oral health care you deserve. Even the best home hygiene practices alone are never enough to completely ward off cavities, gum disease, and other potential problems.
Plus, most issues that do arise are easy enough to treat when caught early. But if you never come in for a checkup, your dentist won't know what's going on in your mouth until it is too late for conservative (and less costly) treatments. Like we said, our team is equipped to relax you with two great techniques.
Inhaled Sedation
Here's a good starting point. We have found that laughing gas is appropriate for patients of all ages and with most any procedure. It is mild enough that you can actually drive yourself home after a procedure involving this method.
Oral Conscious Relaxation
Don't worry, we are qualified to go deeper if need be. If you suffer from more intense levels of anxiety, you can take a pill (that we prescribe) ahead of your dental appointment, so that you'll show up at our office already relaxed and ready for action. This pill provides a deeper level of relaxation than laughing gas. It also takes a while longer to fully wear off. So, plan to bring a friend or family member to drive you afterward!
A Gentle Dentist Is Waiting For You
This is the year to take back your smile. Call us at 563-288-2612 today to talk to one of our kind and caring staff members about our methods for working through dental anxiety and to go ahead and request your next relaxation dentistry appointment in Iowa. We can't wait to get started!