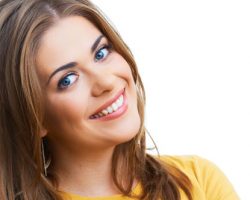 Sometimes, all it takes is a little basic knowledge about a dental treatment to make you realize that there's really nothing to be afraid of. If you think that your damaged and painful tooth may be in need of a root canal, call Gentle Family Dentists at 563-288-2612 today to book a no-pressure consultation and learn more about this tooth-saving treatment.
We offer a variety of restorative dentistry treatments and a whole lot more at both our Muscatine, IA dentist office and our West Liberty, IA dentist office. No matter the particular service or services you receive from us, we will do everything we can to make your procedure as gentle as possible.
We accept a variety of payment options and offer some flexible hours that nine-to-five dental offices don't. For example, we stay late until 6:00 p.m. on Wednesdays at our West Liberty location.
Learn How Root Canal Therapy Could Save Your Tooth
Perhaps more so than any other dental treatment out there, root canals get a bad rap that they don't really deserve. Movies and television shows love to perpetuate the myth of significant pain. As do a lot of people of a certain age that had one done years ago.
The good news is, you can't believe everything you see in the movies and on TV and your friend or relative that likes to regale you with the horror story of their root canal is talking about a procedure that has come a very long way in terms of patient comfort.
So you'll know what to expect and will be able to generally understand the procedure better for your own sake, we will happily go into as much detail as you wish in explaining the procedure before we get started. But here's the basic process that we typically follow:
Using state-of-the-art dental technology, we will take X-rays and other images of your affected tooth to thoroughly plan before we begin

So you won't feel any discomfort, we will numb the infected tooth and perhaps the surrounding area with a mild anesthetic

Using special instruments, we will make a small hole in your tooth and remove the infected soft tissue and nerves (pulp) from inside

To fill the space where your pulp once was and then seal up the tooth, we will put in an inert material
Depending on your particular case and how weakened your tooth is, we may also place a dental crown on your tooth following the procedure for extra strength. Thanks to our cutting-edge in-house CEREC milling machine, we can make your crown in a single visit. That means that you may be able to get your infection removed and your crown placed in just one appointment!
We will do all we can to make your overall experience at our Gentle Family Dentists as comfortable and patient-centered as possible. We offer various comfort options and relaxation dentistry as well.
Let us save your tooth from infection or even extraction with a root canal – call Gentle Family Dentists at 563-288-2612. You can also book using our online form or submit a question with it.