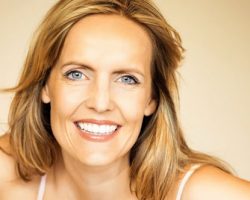 You wouldn't think it would be the case, but a lucky rabbit's foot – or, more accurately, a rabbit's leg – had a lot to do with the discoveries that led to perhaps the most convincing tooth replacement option we offer. If you'd like to learn the story behind dental implants and find out if you are a good candidate for them, call Gentle Family Dentists at 563-288-2612 today.
For your convenience, we have a West Liberty, IA dentist office and a Muscatine, IA dentist office. We offer the same great dental care options at both locations and have recruited a talented and caring team of dental professionals.
Our dentists, Dr. Carol Moreno and Dr. Roberto Moreno, respectfully have a mastership and a fellowship from the Academy of General Dentistry. You can put your trust in their expertise and be confident you'll receive the highest level of care possible when you visit them.
Because we don't want financial concerns to get between you and your smile aspirations, we accept a variety of payment options. You can even enroll in our in-house membership club and enjoy some discounts on any service you receive from us.
In addition to having two locations, we also offer some convenient hours for appointments. Four days a week, at least one and possibly both of our Iowa offices are open early at 8:00 a.m. instead of 9:00 a.m. like many others dentists are. Our West Liberty office is also open a little later than normal until 6:00 p.m. on Wednesdays.
Learn How A Rabbit Led To The Development Of Dental Implants
A lot of scientific breakthroughs are the result of long, intentional study and hyper-focused experimentation.
But sometimes, great thinkers get lucky and discover fantastic innovations without even trying to. The brightest scientists can see the implications of these happy accidents and extrapolate unprecedented uses, as the Swedish orthopedic surgeon and researcher Dr. Per-Ingvar Brånemark did in 1952.
At the time, Dr. Brånemark and his team were attempting to study the effect of blood flow on the healing process by inserting small optical devices into the legs of rabbits. When Dr. Brånemark and his team attempted to remove the optical devices from the rabbit's leg, they found that the titanium case that held the optical device had fused to the rabbit's leg bone through a process he later called "osseointegration."
In the mid-1960s, Dr. Brånemark performed his first dental procedure to intentionally insert titanium into a patient's jawbone. He implanted four titanium posts into the man's jaw and then attached dentures, allowing the man to regain his oral function. The initial operation was a complete success and allowed the man to chew and speak normally until he passed away four decades later.
It took several years for the dental field to acknowledge the brilliance of Dr. Brånemark's innovation, but he was eventually lauded and awarded a variety of honorary degrees and awards, including:
The Swedish Engineering Academy's medal for technical innovation

The Swedish Society of Medicine's Soderberg Prize

The European Inventor Award for Lifetime Achievement
Over the past few decades, there have been various continuing innovations made in the dental field's use of implants, but the basic approach and thinking behind them is still based on Dr. Brånemark's work.
Depending on your particular situation and goals for your smile, we can offer a variety of options for restoring implants, including:
In order to get implants placed, your jaw will need to be strong, thick, dense, and healthy. But if traditional implants are not a viable option for you, we may still be able to help with mini dental implants. These work just like the traditional option, but are much smaller in diameter.
Regardless of the procedure you visit us for, we will always do our best to make your experience a pleasant one. We offer several amenities to help you feel more at ease in our spa-like offices, including:
Cozy blankets

Soft neck pillows

Headphones and ceiling-mounted TVs to entertain you

Warm towels to wash up when your treatment is done

Relaxation dentistry

options
To take the first step toward getting highly convincing tooth replacements in both form and function, call Gentle Family Dentists at 563-288-2612 and book a dental implants consultation. You can also visit either of our southeastern Iowa dentist offices in person when we are open or submit a question or schedule using our online form at any time.