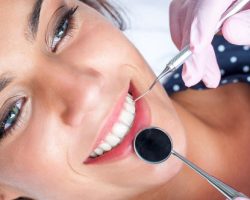 If you want to straighten your crooked or misaligned teeth, but don't want to put up with the various drawbacks of traditional braces, including dietary restrictions, we have some good news for you. To find out about the many perks of Invisalign, including being able to eat your favorite foods like you normally do, call Gentle Family Dentists at 563-288-2612 to book an orthodontic visit.
For your convenience, we have a Muscatine, IA dentist office and a West Liberty, IA dentist office. Regardless of which one you visit, you'll be able to find quality dental solutions for your smile concerns. By straightening your teeth, you'll be able to more easily clean your teeth and also:
Feel more confident when you are making first impressions, whether as part of a job interview or a first date
Enjoy smiling wide for the camera when it's time to say "cheese" for a picture
Get a little boost to your self-esteem each time you look at yourself in the mirror
To make covering the cost of your dental treatments a little less stressful, we accept a variety of payment options. We even take third-party financing from CareCredit and Compassionate Finance. Plus, if you decide to enroll in our in-house membership club, you'll save ten percent on any dental services you want or need and get $100 off on dental cleanings and exams.
If you like, you can even combine an orthodontics treatment with some of our other cosmetic dentistry services to design your own comprehensive smile makeover. We'll help you determine which treatments should occur first and come up with a treatment schedule that works for your busy life.
Enjoy No Dietary Restrictions While Using Invisalign
Instead of the metal wires and brackets that traditional braces are made of, Invisalign uses a series of custom-made clear plastic aligners to gradually straighten teeth. Unlike braces, you can easily take out your clear aligners. So long as you wear them for 20 to 22 hours a day, your orthodontic treatment should work just fine.
Because you can take out your aligners, you'll be able to eat whatever food you want without having to worry about various issues that can arise when using braces. Here are just some of the foods you'll be able to enjoy that you wouldn't be able to eat while using braces:
Bagels and other chewy breads
Foods that often get stuck between teeth, like popcorn, corn-on-the-cob, and jerky
Nuts
Potato chips
Pretzels (both soft and hard)
Sticky and hard candy
Hard taco shells
On top of being able to enjoy the tasty foods listed above, you could also potentially boost your overall health as well because you'll be able to eat a balanced diet.
You also won't have to worry about feeling left out when your family or friends want to eat food that you wouldn't be able to eat with braces. For example, if your coworkers wanted to grab lunch at that great new pizza place, you'd be able to join in and eat your slice crust and all!
Along with dietary freedom, your clear aligners will also offer some other big advantages compared to other orthodontic options. For example, your clear aligners will be:
Discreet, because they will be made from clear material and fit your teeth snugly, making it very difficult to tell you are using them
Removable for special occasions and for when you need to brush and floss, making it much easier to maintain great oral health while straightening your teeth
Fast-acting, allowing you to straighten your teeth more quickly than you could with traditional braces in many cases
We want you to feel relaxed from the moment you arrive at Gentle Family Dentists to when you leave and move on with the rest of your day. We will always greet you with warm smiles and also:
Listen intently to your specific concerns
Answer any questions that you have with easy-to-understand language
Explain the process of any treatment you are interested in
To make your visits as pleasant as possible, we offer a few amenities at both of our Iowa dentist offices, including:
Blankets and warm neck pillows to keep you cozy
Ceiling-mounted TVs so you can entertain yourself while we work
Headphones
Warm towels to comfortably wash up before you leave
Get a straight set of teeth and continue eating what you love by getting Invisalign from Gentle Family Dentists. Call 563-288-2612 or use our online form to schedule.