Gums can overwhelm the beautiful smile you deserve. That's why Dr. Carol Moreno, Dr. Carolyn Duong, and Dr. Roberto Moreno of Gentle Family Dentists offer comfortable laser gum reshaping and gummy smile treatment in West Liberty, IA, North Liberty, IA, and Muscatine, IA.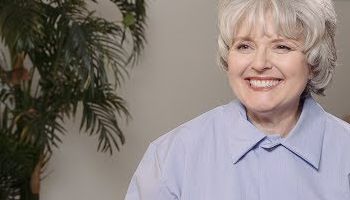 Dr. Moreno Discusses Gum Reshaping and Gummy Smile Treatment
Read Transcript
Gum reshaping is gingivectomy or gingivoplasty are when, perhaps your gums did not shrink properly to expose the whole crown of your tooth and that's an easy surgery. We have a little soft tissue laser in our office to easily accomplish that. There's no bleeding. You can go home and smile instantly and start living your life and it just makes your smile look more natural and more beautiful.
At our West Liberty, IA, North Liberty, IA, and Muscatine, IA dentist offices, we can:
Alter the height of your gums if you feel there is too much gum tissue showing when you smile
Make any of your front teeth appear less "short"
Perform the procedure quickly and painlessly without surgery
Call Gentle Family Dentists t 563-288-2612 to visit our relaxed office and chat with us about your concerns and expectations with gum reshaping and gummy smile treatment. Dr. Carol, Dr. Carolyn Duong, and Dr. Roberto will make sure you love your new smile!
Dr. Carol Moreno is a dentist with over 30 years of practice. She is also a recipient of the fellowship in the Academy of General Dentistry and has been president of the Academy several times.
Enjoy Your New Smile Soon With Fast And Comfortable Gum Treatment
At Gentle Family Dentists, we use a soft-tissue laser for these cosmetic dentistry treatments instead of traditional dental surgical tools for a number of reasons. Laser technology provides you with the following benefits:
Less time spent away from work or school, since our soft-tissue laser speeds up your appointment and recovery time
Prevention of bleeding, which typically doesn't occur at all
Immaculate results that are often far more precise than those provided by traditional surgical tools
Gum treatment from Gentle Family Dentists is nothing to fear. You'll feel no discomfort or stress during your procedure. However, we do offer relaxation dentistry options to help you feel totally at ease, including:
Free laughing gas to calm your nerves and allow you to go about your day right after your treatment
Oral conscious relaxation, which is stronger but still allows you to remain awake and feel no stress while communicating with us
Call 563-288-2612 to speak with Dr. Carol, Dr. Carolyn Duong, or Dr. Roberto about which gum treatments will let you enjoy your smile. Our friendly staff will also help you make an appointment at our West Liberty, IA, North Liberty, IA, or Muscatine, IA offices or answer any questions if you choose to use our online form. We're ready to help you have the beautiful smile you've always wanted!