Trusted Muscatine, IA dentists of Gentle Family Dentists, Dr. Carol Moreno and Dr. Roberto Moreno provide dental cleanings and dental exams to ensure your teeth and your family's teeth are in great shape. During your dental checkup, we will: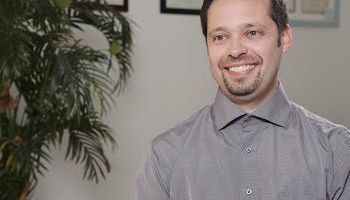 Dr. Roberto Moreno On A Patient's First Visit at Gentle Family Dentists
Read Transcript
As soon as the patient walks in, we want them to feel greeted and welcomed. We're going to gather a lot of good information with our digital x-rays and making sure that we know all of their dental histories, and most importantly, their main concern. That's going to be our number one thing that we want to address at their initial. You are going to be seen by a hygienist and also the doctor. We're going to make sure we answer all of the questions that you have. If we have time, and we really want to, we'd love to do a good cleaning for them at the end if possible.
Comfortably examine your mouth to seek any out any dental issues that may require attention
Gently rid your teeth of any plaque or tartar
Recommend best practices for caring for your teeth at home
Discuss further treatment options for the future
If you're nervous to receive dental care, you will not be pressured whatsoever to have a dental cleaning during your first visit with Gentle Family Dentists. Call 563-288-2612 to schedule your no-fuss first visit at our West Liberty, IA, North Liberty, IA, or Muscatine, IA office today.
Enjoy Your Relaxed Visits To Our Office
It's so important to feel comfortable with your dentist. Rest assured that Dr. Carol, a Humanitarian Awardee from the Academy of General Dentistry,  Dr. Carolyn Duong, and Dr. Roberto care as much about your peace of mind as they do about your oral health. That's why your first appointment with Gentle Family Dentists is an easy introduction that happens on your own terms. We'll make sure you have plenty of time to:
Meet our friendly staff members, who will always make you feel welcome
Take a tour of our office
Relax while having completely pain-free digital X-rays and photos taken of your mouth and a swift search for tooth decay performed using a DIAGNOdent cavity detector
Meet Dr. Carol, Dr. Carolyn Duong, or Dr. Roberto, who will perform a thorough examination of your smile and offer recommendations for any needed treatments to benefit you
Discuss any payment options with our helpful front desk staff
If you decide to receive dental cleanings and dental exams while you're with us, your teeth will be gently and thoroughly cleaned to remove any plaque or tartar that you can't remove yourself with over-the-counter products. It's a simple solution for enjoying a more beautiful smile you can be proud of! We can also provide other general dentistry services during your visit.
Children are also welcome for dental cleanings and dental exams at our office in Muscatine, IA, North Liberty, IA, and West Liberty, IA, and we'll provide the same courtesy for them as we do for you. During their exam, we'll offer recommendations for our pediatric dentistry services to keep your young ones' smiles healthy over the years.
Call 563-288-2612 to schedule your appointment today, or simply contact us through our online form.