There are three dentists in Iowa trying to put themselves out of business!!! Dr. Carol L Moreno, Dr. Roberto A. Moreno, Dr. Carolyn Duong and their team are having their 33rd annual Halloween Health Day. The event will be held on Tuesday, November 1st, 8 am – 5 pm in our West Liberty, Muscatine and North Liberty locations. This event is a community service that Dr. Moreno has organized to create extended oral health for children. Children between the ages of 3 and 15 can come to our practice in costume to trade their Halloween candy for cash! We will give money for their candy!  Plus, they will receive a complimentary toothbrush and a prize.
Our message is simple: too many sweets between meals causes cavities. A good cleaning with a toothbrush and floss after eating can remove plaque and bacteria. There are other delicious, healthier alternatives to candy and sweets such as fruits, raw vegetables, un-buttered popcorn, etc. Also, you don't have to give candy as a treat. Stickers and/or small coins are still something children love to receive.
Don't let Treats do Tricks on our children's' teeth!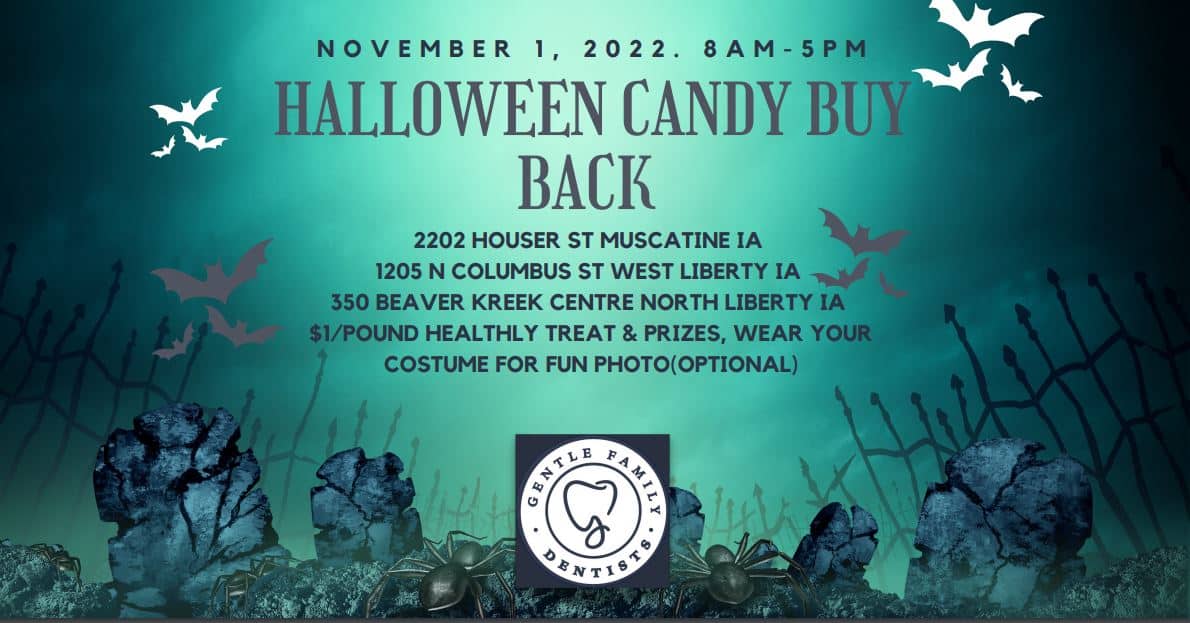 Day 2022