Jaw pain, neck pain, toothaches, headaches, clicking or popping in your jaw. These are symptoms you don't need to deal with on a daily basis, which is why we offer TMJ and teeth grinding treatment at Gentle Family Dentists in West Liberty, IA, North Liberty, IA, and Muscatine, IA.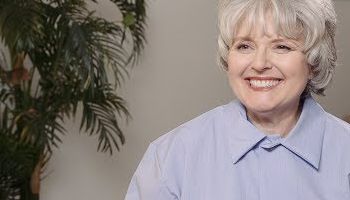 Dr. Moreno Discusses TMJ and Teeth Grinding
Read Transcript
Well, teeth grinding in Iowa is a really big deal. Over 40% of all patients are affected by this. And what studies have shown is that it actually starts young. And they used to think, 35 years ago, that you outgrew it, but now we know you never outgrow the grinding, and certain things make it worse. If you drink pop and things like that, with the acid, that softens the enamel, and you grind your teeth, they grind even faster. So one of the very first things, at the first sign that we see of some wear on the teeth, we recommend a night guard, and that's a special kind of hard and soft plastic, that we have a special machine in our lab downstairs to make these night guards. It's just like the lab would make, and you would wear this at night. But I also have patients, I joke around, there's a driving guard. They know when they're driving, they're grinding and clenching, so they get in the car. They pop in their night guard, and then they drive wherever they're going, and they didn't wear down their teeth. Then they pop it out and go to work or wherever they're going, shopping. So they use it, some of them use it when they're working on the computer. They use it whenever they know they're, you know, grinding and clenching, and it helps protect their teeth, and stop them from wearing away their teeth.
TMJ-related issues start at the jaw, but they can actually cause discomfort all the way down to your shoulders. This ailment has caused many to suffer without the aid of professional dental care. Dr. Carol Moreno, Dr. Carolyn Duong, and Dr. Roberto Moreno, fellows in the Academy of General Dentistry, are here to provide TMJ solutions and teeth grinding treatment to help you comfortably live your life.
Finally find relief today by calling 563-288-2612 to schedule a consultation at our West Liberty, IA dentist office, North Liberty dentist office, or Muscatine, IA dentist office.
Providing Painless Solutions For Your TMJ And Teeth Grinding Issues
After a thorough examination of your mouth at Gentle Family Dentists, Dr. Carol, Dr. Carolyn Duong, or Dr. Roberto will recommend painless TMJ and teeth grinding treatment to prevent further discomfort or damage to your teeth. These may include:
An acrylic splint, which will cover a portion of your upper or lower teeth to separate them and relieve TMJ issues
A customized nightguard that will relieve stress on your jaw joints and prevent you from grinding your teeth
Orthodontics if you have an uneven bite that is causing TMJ pain
Why You May Need Treatment For TMJ Or Teeth Grinding
The reason you may need custom oral appliances or orthodontics is because of your temporomandibular joints, known as TMJ. Stress on these joints can lead to TMD, or temporomandibular joint dysfunction.
A former injury or arthritis could be the cause of your TMD and can lead to grinding your teeth at night without you even knowing it (a condition known as bruxism). Teeth grinding can greatly damage your teeth's enamel, and it should be dealt with swiftly.
Call Gentle Family Dentists at 563-288-2612 for a consultation at our West Liberty, IA, North Liberty, IA, or Muscatine, IA dentist office, or contact us through our online form to book your appointment or ask any questions. By using the most comfortable and noninvasive techniques, you can enjoy a healthier, pain-free smile soon.