Dental crowns and dental bridges from Gentle Family Dentists improve your life in so many ways. Provided by our skilled West Liberty, IA, North Liberty, IA, and Muscatine, IA dentists, these long-lasting solutions will: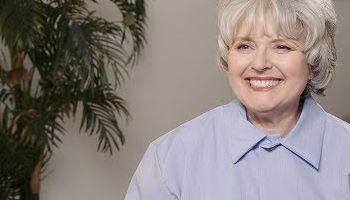 Dr. Moreno Discusses Dental Crowns and Dental Bridges
Read Transcript
So we do love doing beautiful, white crowns in our office. I think what's really special about our office is that we have the CEREC, and we can do them in one day, so it kind of depends. There's two ways to do the CEREC crowns. You may have a tooth that looks fine, or is broke in one cusp, but otherwise it looks fine. We can take a picture of that, like the whole front of the tooth, and then we can prep the tooth for a crown, take another picture, and then the computer will design your tooth to look exactly, like the whole front of your tooth, exactly like it was when you came in. So you really feel like it's a natural looking tooth. Now, what happens if you broke the whole tooth down, or it's just all broken down? Well, the computer can also design a beautiful tooth that looks great, out of nothing. So we have two ways to do it, but either way, you can wear your crown home the same day, and not have to come back and get numb again. And bridges. We do bridges. We do bridges and we do implants, so there's really two ways to replace a missing tooth now, and sometimes the best way for a certain person is a bridge, and that is ... You kind of think of it as a missing tooth, then you have a bridge going across, so that would be a crown on either side, with a crown in the middle, but it's cemented on like a bridge, with two ends. And for some people, we can do an implant instead. And the advantage is, you can floss that tooth. It's just like having your own tooth back again.
Replace missing teeth or repair and protect any that are damaged
Save you time and money since we can create them in just one day in one location
Improve your look and confidence
Call 563-288-2612 to schedule a consultation with Dr. Carol Moreno, Dr. Carolyn Duong, or Dr. Roberto Moreno, fellows in the noble dentistry organization, Academy of General Dentistry. Both of these caring professionals of Gentle Family Dentists in West Liberty, IA, North Liberty, IA, and Muscatine, IA will walk you through the process of receiving your new smile, then provide your swift and comfortable treatment.
Protecting Your Smile With Same-Day Dental Crowns
Dental crowns are used for a number of reasons. Our strong porcelain crowns can save your tooth if it has been damaged by an injury, been treated for a large cavity, or undergone a root canal to eliminate an infection. The crown's job is to make sure your tooth is strong and healthy so you can chew any foods you want, feel no discomfort, and enjoy a natural look.
Dr. Carol, Dr. Carolyn Duong, or Dr. Roberto will use CEREC technology to create your crown in just one day. Here's how it works:
We'll perform an examination, prepare your teeth, and create a hassle-free digital impression of your mouth
We'll make a custom-designed crown using our CEREC milling machine based on your digital impressions
We'll gently bond the crown onto your tooth
Providing Your Full Smile By Replacing Teeth With Dental Bridges
Dental bridges fill in the gap in your smile if you're missing one or a few teeth. We also use CEREC same-day technology to create bridges. As with dental crowns, a digital impression will be made of your mouth. From there:
We'll create dental crowns using our CEREC machine and affix them to your solid replacement tooth or teeth, also made with CEREC
We'll attach the bridge to your existing teeth on either side of the gap
Gentle Family Dentists offer relaxation dentistry, including free laughing gas, to help you remain completely calm and free of any discomfort during your treatment. We also offer an oral medication option, which is strong and puts you in a peaceful, drowsy state but still allows you to communicate with us.
Call 563-288-2612 or use our online form to schedule your consultation today at our relaxed West Liberty, IA, North Liberty, IA, or Muscatine, IA Gentle Family Dentists office. We're here to answer any questions you may have, then provide your full new smile as soon as possible.