Gentle Family Dentists love having kids at our office in West Liberty, IA, North Liberty, IA and Muscatine, IA ! Dr. Carol Moreno and Dr. Roberto are members of a pediodontist association because of their dedication to offering exceptional children's dentistry. They provide a warm, welcoming environment where young patients can receive excellent dental care. Dr. Carol Moreno even received a Children's Award from the Governor and a Humanitarian Award from the Academy of General Dentistry.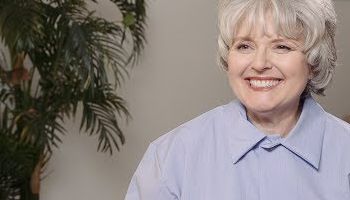 Dr. Carol Moreno Talks About Pediatric Dentistry
Read Transcript
We just love working with children. Children, they're just so much fun. Almost since I graduated I started on the maternal health committee and teaching other dentists how important it is that you should have your first child's visit by age one. Now, still even though it's 35 years later, a lot of people don't know that, how important it is to get your child in by age one. If I see the child by age three and they have a lot of cavities, now they're getting a whole lot of stainless steel crowns. If I see them at age one, we can help start changing, educating the parent, start on the fluoride treatments at age one, seeing them every six months. Then when they're three years old, they get a great checkup, so we really want to help our children just have the healthiest mouth possible and by starting to see them at age one we can do that.
By making visits fun at our West Liberty, IA, North Liberty, IA and Muscatine, IA offices, kids benefit from learning to trust the dentist at an early age. This reduces dental anxiety that could affect them later in life, which prevents many people from seeking the dental care they need.
Call Gentle Family Dentists at 563-288-2612 to schedule a consultation with us today. We look forward to meeting you and your young ones!
Pediatric Dentistry: Treating Young Smiles With Tenderness
Dr. Carol, Dr. Carolyn Duong and Dr. Roberto help young smiles in a wide variety of ways. Once you've toured our office and your kiddos are comfortable to climb into one of our chairs, we may provide the appropriate general dentistry services to keep their smiles in great shape, including:
Cavity detection using quick DIAGNOdent technology
Dental cleanings and exams
Fluoride varnish to protect teeth from cavities
Nutritional counseling
A custom mouthguard to keep your child's smile safe during sports activities
Information regarding the most effective brushing and flossing techniques to use at home and the best toothbrush for your little one's smile
Dental Emergencies And Relaxation Dentistry
If your child is experiencing a dental emergency such as an oral injury or tooth pain, call us right away and we'll see them the same day. Our offices in West Liberty, IA, North Liberty, IA and Muscatine, IA also answer calls on Saturdays.
Visiting the dentist can be frightening for children, and even more so if they're already feeling oral discomfort. That's why in addition to providing gentle and compassionate treatments, we offer relaxation dentistry to calm your child's nerves. We provide free laughing gas, which is completely safe for children. It is simply inhaled through a comfortable nasal mask and provides an instant soothing sensation to ensure a stress-free experience at Gentle Family Dentists.
Call 563-288-2612 to book your child's visit with our kid-friendly West Liberty, IA, North Liberty, IA and Muscatine, IA dentists today. You can also contact us through our online form with any questions. Click here to hear from our patients.