MENU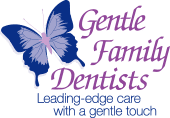 563-288-2612
1205 N. Columbus St. West Liberty, IA 52776
2202 Houser St. Muscatine, IA 52761
Latest Blog Article See More
COVID-19 TEMPORARY CLOSING
To our valued patients, In accordance with the national and state recommendations, we will be suspending all elective dental care in our office through May, 15th 2020. ...
Read More
Top 10 Reasons for Dental Cleanings
Ten Reasons to Have a Dental Cleaning Good oral hygiene is important, not only for looks, but for general health as well. Poor oral hygiene can lead to a variety of dental and ...
Read More