At Gentle Family Dentists, your smile makeover will be an easy and healthy venture to help you love sharing your smile. Dr. Carol Moreno, Dr. Carolyn Duong, and Dr. Roberto Moreno are here to walk you through our full menu of cosmetic dentistry options provided in our relaxed West Liberty, IA, North Liberty, IA, and Muscatine, IA dentist offices, which will: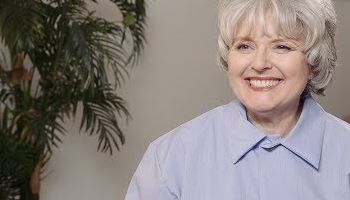 Dr. Morene Talks About Smile Makeover
Read Transcript
There's lots of different ways to see if you're gonna like your smile. It kinda depends what the problem is. If you have crooked teeth, pretty much have to get them straight to see the final result. But say you have worn down teeth, we can take impressions and wax and mock-up what your real length of your teeth would look like and put that on, and you can see what you would look like before we ever go ahead and do the treatment to make your teeth look the length they used to be before they got grind down. Grinding teeth is ... The effect's above 40% of our patients in Iowa. It's a really big problem and when you grind your teeth down when you smile, and you can't even know you have teeth, it's a problem. We can make them long again and then when you smile, you can see your teeth again. It's awesome.
Quickly and conveniently improve your smile's appearance – even in one day
Save you time and money by consolidating treatments into one comprehensive plan
Ensure your teeth and gums are in great shape
Call 563-288-2612 to schedule a consultation at our West Liberty, IA, North Liberty, IA, or Muscatine, IA offices. We'll go over each of our services to make sure we can improve your smile to your specifications.
Perfecting Your Smile With Quick And Comfortable Dentistry
Our offices in West Liberty, IA, North Liberty, IA, and Muscatine, IA contain state-of-the-art dental equipment and skilled professionals who know just how to use it. We can give you the smile you've always wanted by using:
Digital imaging to gain the best look at your mouth and recommend the most effective solutions
Wax-ups to provide you with a physical representation of what your smile will look like after treatment
CEREC technology to provide you with a new smile in just one day
Straightening Your Smile With Orthodontics
We offer multiple orthodontic options to improve the look and health of your smile, including:
Traditional metal brackets, which can solve nearly any alignment issue
Invisalign and ClearCorrect aligners, which are nearly invisible and gently move your teeth into the proper position
Fastbraces®, which can align your smile in weeks rather than years
Improving Your Smile With Other Options
Dr. Carol, Dr. Carolyn Duong, and Dr. Roberto also provide the following services to help you love your look:
Same-day dental veneers
Teeth whitening
Teeth contouring
Crown lengthening
Gum reshaping/gummy smile treatment
Snap-On Smile
Tooth bonding
If you're nervous to receive treatment, Gentle Family Dentists offer relaxation dentistry to help you feel completely soothed during any procedure.
Call 563-288-2612 to speak with Dr. Carol, Dr. Carolyn Duong, or Dr. Roberto about which options are best for transforming your smile. You can also book your appointment at our West Liberty, IA, North Liberty, IA, or Muscatine, IA offices or ask questions using our easy online form.