Dr. Carol Moreno, Dr. Robert Moreno & Dr. Carolyn Duong are a dental team of doctors that cares about you, your family, and our community.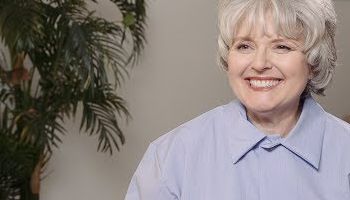 Read Transcript
Both, Dr. Roberto, Dr Carol Moreno, & Dr. Carolyn Duong, really believe in giving back to the community, and we do a lot. The first thing we do is, see Medicaid patients and Iowa wellness patients. These are government programs in Iowa. Twenty-five percent of all children in Iowa are on Medicaid. So, if dentists do not take Medicaid, and see these children, they will not be able to have a dentist. So, we are really compassionate about that, and we love kids, so we do that.
Dr. Carol Moreno started a free children's clinic here in Muscatine, in the Public Health Office here in Muscatine, over 10 years ago. It was for children that were slipping through the cracks. They didn't have any insurance. They weren't on Medicaid. They were not getting any dental care at all here in our town. I had three or four other dentists, that we all volunteered our time on Friday mornings, and we worked out of the Unity Public Health Clinic.
We just gave our time and helped children fix their teeth. It was very rewarding. Now, the University of Iowa, part of the agreement was that they would take over it when they came to town. I, also, with my husband and I, we started the West Liberty Youth Dream Catchers. It's just to help children live their dreams. It's for children that are on the free or reduced lunch program, and are the first in their family to go to college.
In our town of West Liberty, half of the children are eligible for our program. We haven't raised that much money or had that many volunteers, but we have at least five children each year that we ... teachers recommend from third grade. They work with volunteer mentors, and we raise money and give them the scholarship to go to college for all four years when they graduate. So, it's really exciting. We're helping children live their dreams. It's wonderful.
Over the years, Dr. Carol and her son, Dr. Roberto along with Dr. Carolyn Duong have worked to provide beneficial dental care and more for those in need. They remain passionate about contributing their efforts, and have so far accomplished the following:
Dr. Carol and her husband, Ed, founded the West Liberty Youth Dream Catchers in 2004. This program pairs third-grade students who are on a free or reduced lunch program with a mentor who has volunteered to provide encouragement and guidance. The program raises money so the students get an $8,000 scholarship when they go to college.
Dr. Carol founded the free children's dental clinic in Muscatine for children who don't have insurance and can't afford dental services. This program has since joined the University of Iowa and the MCSA. Her actions led her to receive the Children's Award from the governor.
Dr. Carol is the president of Iowa Academy of General Dentistry, and Dr. Roberto is the vice president.
Dr. Roberto is president of the West Liberty Lion's Club and treasurer of LULAC (League of United Latin American Citizens).
As you can see, caring runs in the Gentle Family Dentists Family, which is why they always aim to provide the consideration and quality dentistry you and your loved ones deserve. Call 563-288-2612 or use our easy online form to meet with them at our West Liberty, IA, North Liberty, IA or Muscatine, IA dentist office.