Like many of our patients who came to us seeking help, you might be unhappy with the look of your smile. Dr. Carol Moreno, Dr. Carolyn Duong, and Dr. Roberto Moreno of Gentle Family Dentists offer dental veneers at our West Liberty, IA, North Liberty, IA, and Muscatine, IA offices as a simple cosmetic dentistry solution to help you love your smile.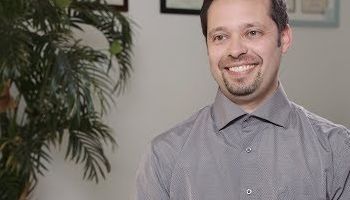 Dr. Moreno Talks About Dental Veneers
Read Transcript
Veneers in our practice, I think work really well for many patients. The best part is you don't have to take away that much tooth, so it's a more conservative way to get a very nice, aesthetic result.
Dental veneers from Gentle Family Dentists in West Liberty, IA, North Liberty, IA, and Muscatine, IA will:
Conceal common cosmetic issues, such as chips, stains, cracks, gaps, or misaligned teeth
Fit comfortably and naturally over your natural teeth
Save you time since they can be created and applied in just one day
Call 563-288-2612 to meet with Dr. Carol, Dr. Carolyn Duong, or Dr. Roberto and discuss your expectations for your new smile. Either of these dedicated pros will make sure dental veneers are right for you and can get started on creating your veneers right away!
Feel Better About Your Smile Today With Dental Veneers
Our veneers are made of long-lasting porcelain and can be customized to look exactly the way you want them to. They will:
Improve your appearance for years since they are very durable
Resist dental stains
Provide a protective shield for your natural teeth
Our offices are very comfortable and don't feel "clinical," but they are fully equipped with the latest technology to help your smile. This includes CEREC technology, which allows us to create your dental veneers in just one day.
Here's how it works:
Your smile is examined using digital X-rays to make sure you're a good candidate for veneers. Digital X-rays are safer than traditional X-rays, and they allow Dr. Carol, Dr. Carolyn Duong, or Dr. Roberto to gain the best look at your mouth's condition.
A no-fuss digital impression will be made of your mouth.
You may need a bit of enamel to be removed from the front of your teeth so your veneers appear as natural as possible. This will be done gently and may not even require relaxation dentistry, though it will certainly be provided for you if desired.
Our CEREC milling machine will create your veneers in minutes.
That's it! We'll skillfully bond the veneers to the front of your teeth, and you'll have a smile you can always look forward to seeing in the mirror.
Call 563-288-2612 to schedule a consultation at our West Liberty, IA, North Liberty, IA or Muscatine, IA dentist office. Dr. Carol, Dr. Roberto, Dr. Carolyn Duong, and the rest of our team are excited to provide your beautiful new look!