At Gentle Family Dentists in West Liberty, IA, North Liberty, IA, and Muscatine, IA, Dr. Carol Moreno, her son Dr. Roberto Moreno, and Dr. Carolyn Duong work together to provide the most stress-free experience possible. This goes for any procedure, and for patients of all ages.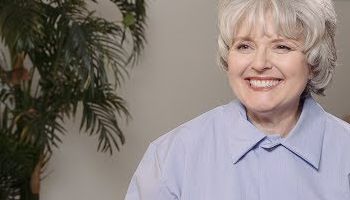 Dr. Moreno Shares about Relaxation Dentistry
Read Transcript
Relaxation dentistry in our office is a really big thing, and really one of our specialties is helping our nervous patients. So one of the first things we do is we try to be nice to our patients. But the next thing we do is we give our (inaudible) laughing gas away for free, out of our commitment that they have a comfortable visit. But also, there are some magic pills you can now take that help the visit when you come in, just be wonderful for you. You don't have to be put out, you don't have to have general anesthesia, to have a wonderful dental visit anymore. It's called relaxation dentistry, and it works, and we can have lots of patients tell you, it's wonderful.
Relaxation dentistry at our West Liberty, IA, North Liberty, IA, or Muscatine, IA office is used to:
Calm your nerves if you suffer from dental anxiety
Help your family feel totally at ease during any treatments
Make sure you never fear returning to our office for gentle dental care
It has been estimated that 75 percent of Americans suffer from dental anxiety. If you're nervous to visit us, there's nothing to be ashamed of. Sometimes, a single bad experience in the past can prevent a person from receiving dental care for the majority of their life.
Dr. Carol, Dr. Carolyn Duong, and Dr. Roberto, an alumna of University of Iowa College of Dentistry and Dental Clinics, don't want you to neglect your smile due to fear. It's important to let Gentle Family Dentists care for your smile to prevent dental issues and solve any existing problems. Call 563-288-2612 to visit either our soothing West Liberty, IA, North Liberty, IA or Muscatine, IA offices today. We'll meet with you and go over exactly how we can help you feel great about booking each appointment with us over the years.
Providing Relaxation Dentistry That Best Helps You
Gentle Family Dentists, Dr. Carol, Dr. Carolyn Duong, and Dr. Roberto, offer two forms of relaxation dentistry to provide total peace of mind during your visit at our West Liberty, IA, North Liberty, IA or Muscatine, IA offices. These completely safe options include:
Free Lughing Gas
Laughing gas is given through a comfortable nasal mask, and it quickly relieves you of any anxiety you're experiencing. This is a preferred method of relaxation dentistry for all ages, since it is completely safe and wears off quickly once your treatment is completed. You or your family members can return to work or school without feeling groggy.
Oral Conscious Relaxation
This is a stronger form of relaxation dentistry, which is taken as a pill before your procedure. Because you will feel drowsy, you'll need a friend or family member to drive you to and from our office. You'll be able to communicate with Dr. Carol, Dr. Carolyn Duong, or Dr. Roberto, but you will feel absolutely no pain or stress.
Oral conscious relaxation dentistry is commonly provided for more involved treatments or for patients who suffer from more severe levels of dental anxiety. Like laughing gas, it is completely safe, and Dr. Carol, Dr. Carolyn Duong or Dr. Roberto will provide all the information you need if you have any questions.
Offering Additional Comfort During Your Stay
We will always numb your mouth using a safe numbing gel before any procedure that could cause discomfort. In addition to these measures that ensure you feel no pain, we offer:
A soothing, spa-like atmosphere
Comfortable neck pillows and blankets
Ceiling TVs so you can kick back and be entertained during treatment
Headphones
Monitors so you can see what Dr. Carol, Dr. Carolyn Duong, or Dr. Roberto are seeing inside your mouth, if desired
A warm towel to wash up with after your treatment
Call Gentle Family Dentists at 563-288-2612 or contact us through our online form to speak with us today. We're here to answer any questions you have so you can feel completely confident during your first appointment!