Most people wouldn't associate oral surgery with comfort, but they're both provided at Gentle Family Dentists. Dr. Carol Moreno and Dr. Roberto Moreno offer oral surgery at our West Liberty, IA and Muscatine, IA dentist offices that will: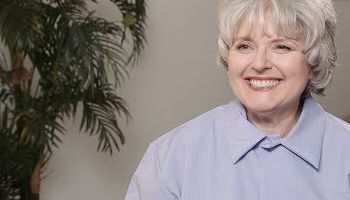 Dr. Moreno Explains Oral Surgery at Gentle Family Dentists
Read Transcript
If you had told me 35 years ago that I would love doing oral surgery, I would not have believed you. But it's actually one of the things I love doing now. One, I'm often helping a patient get out of pain, or two, I'm also helping them. I do bone grafts so they can get implants and so I'm helping them be able to get a new tooth that's just almost as good as their old tooth, if not better, because implants can't get cavities. If they want an implant, they need enough bone to hold the implant, and the very first thing that happens after you get a tooth pulled is the bone shrinks, in all three dimensions, the minute you pull the tooth in the next six months. By doing a bone graft right away, when you get the tooth pulled, you preserve that bone and then, when you're ready to get that implant, you have enough bone to do the implant. So bone grafts are really important. They're fun. They're easy. We do a lot of surgery in our office and we always do it with (inaudible) or we have the magic pill, the relaxation dentistry. So we have a way to make them very comfortable while we're doing the surgery and we do love doing it.
Relieve your dental pain
Prevent dental issues in the future
Improve the appearance of your smile
Prepare your smile for long-lasting restorative dentistry treatments, such as dental implants
Call 563-288-2612 to speak with Dr. Carol or Dr. Roberto so they can provide the best solutions for your smile.
Oral surgery begins with an easy consultation at our West Liberty, IA or Muscatine, IA office, where we'll discuss your expectations and concerns, as well as your comfort options. Our professionals only want the best for you, which is why we provide the following:
Relaxation dentistry, including free laughing gas or oral conscious relaxation, which is taken in a pill form and allows you to stay awake but just on the brink of sleep
Neck pillows, blankets, headphones, and ceiling TVs
Gentle Family Dentists also looks after your convenience and comfort. Hence, our office is designed to provide the best patient service experience possible. Painful oral surgery is a thing of the past. The advent of technology has brought changes to treatments and procedures in dentistry so that your care can be relaxing and stress-free.
Repairing And Preparing Your Smile With Oral Surgery
West Liberty, IA and Muscatine, IA dentists, Dr. Carol Moreno and Dr. Roberto offer the following oral surgery options at our office:
Tooth extractions to remove damaged teeth from your smile, which could be due to decay, disease, or injuries
Wisdom teeth removal so you don't have to deal with daily dental pain, and to ensure your other teeth remain healthy and look great
Bone grafts if you require dental implants but your jawbone is too weak to support them
Gum grafts to benefit the health of exposed teeth and improve your smile's appearance
Call Gentle Family Dentists at 563-288-2612 to meet with Dr. Carol Moreno or Dr. Roberto at our West Liberty, IA or Muscatine, IA dentist office. You can also contact us through our online form to schedule your appointment or ask any questions.