Dr. Carol Moreno, Dr. Roberto Moreno, and Dr. Carolyn Duong are committed to providing the latest and most comfortable treatments for your family's smiles at our West Liberty, IA, Muscatine, IA, and North Liberty, IA dentist offices. Dr. Carol has over 30 years of experience, and all three doctors are active members of the Academy of General Dentistry. They continue their education to make sure they're providing you with state-of-the-art services at Gentle Family Dentists.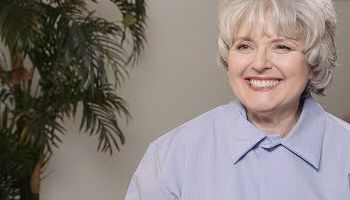 Read Transcript
I think what makes us unique, is that we really care about our patients, we tailor each treatment to each patient. We specialize in nervous patients, we give the (inaudible) away for free, laughing gas, and we do that because it's out of our commitment that patients have a comfortable experience in our office. We also do something called 'relaxation dentistry' that involves a magic pill that makes it wonderful to come to the dentist. We're also very high tech; a lot of patients come here because we do one visit crowns and implants, and many other things that other offices don't offer.
Call 563-288-2612 to schedule your visit today so we can discuss how our excellent dental care can improve your smile. Kids are always welcome!
Count On Comfort For Patients Of Any Age
We know many people do not trust dentists due to fear or anxiety caused by a previous experience. That's why we ensure your comfort during each visit. We offer:
Relaxation dentistry to safely calm your nerves or help your children feel soothed
Blankets and warm neck pillows
Ceiling TVs
Headphones
Monitors so you can see exactly what the doctor sees
Warm towels to comfortably wash up after your treatment
Free laughing gas
Our caring staff are also always here to help and provide you with anything you need.
Get Patient-Friendly Technology To Treat Your Smile
At Gentle Family Dentists, we use the following technologies to care for your smile under one roof:
3D cone beam scanning technology to examine all aspects of your smile and determine which treatments will be best for you, especially for dental implants
Digital X-rays, which ensure an excellent look at your teeth's condition and are safer than traditional X-rays
CEREC technology, which allows us to provide you with dental crowns and dental veneers during just one visit
Soft-tissue laser technology to gently improve your gums without the use of scalpels
Air abrasion technology to comfortably and effectively remove decay from your teeth without drills
Intraoral cameras so you can view what our doctors are seeing on monitors
Composite fillings to quickly repair teeth that have been treated for cavities
DIAGNOdent cavity detection so tooth decay can be addressed before causing major dental issues
Call 563-288-2612 or use our online form to book a visit with Dr. Carol, Dr. Roberto, or Dr. Carolyn at our relaxing West Liberty, IA, North Liberty, IA or Muscatine, IA dentist offices. The doctors and the rest of our friendly team are ready to answer any questions and take great care of your smile! Click here to hear from our patients.