West Liberty, IA, North Liberty, IA,  or Muscatine, IA Dentists, Dr. Carol Moreno, Dr. Carolyn Duong, and Dr. Roberto Moreno provide dental implants as long-lasting solutions for missing teeth. At Gentle Family Dentists, we offer a variety of implants that will provide a world of benefits for your smile, including: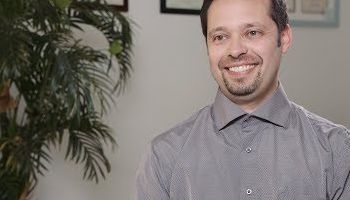 Read Transcript
Dental implants are for patients that are missing teeth, and the actual dental implant replaces the root of a tooth. It's made out of a metal, titanium, that's biocompatible, and after it's placed, it takes a little bit of healing, and then we are able to get a good crown on them. Patients love them because they can floss them. It feels like their natural tooth, and it never gets a cavity. In our practice, we're able to place implants very precisely with the use of our 3D cone beam. We're able to take an image in three dimensions of your jaw, so there's no guess work in where to place these implants. Patients really appreciate that, and many times it involves less surgery because of it, so patients that need dental implants are ones that have missing teeth and want to function, or in the front, want to smile again.
Improved chewing ability so you can eat whatever you want and digest it properly
A full set of teeth that look completely natural and are incredibly durable
Increased oral health, since missing teeth can cause your jawbone to deteriorate
Dependable replacement teeth that won't slip out of place while you're eating
Call Gentle Family Dentists at 563-288-2612 to schedule a consultation at our West Liberty, IA, North Liberty, IA,  or Muscatine, IA office. Dr. Carol, Dr. Carolyn or Dr. Roberto will ensure dental implants are the best option for your smile!
Determining Which Dental Implant Option Is Best For You
Dental implants are replacement tooth roots made of titanium and are gently placed directly into your jaw. Because they are so versatile, dental implants are a great tooth replacement option for many patients with different needs. They can improve your smile if you need only one tooth or a few teeth replaced. They can also help if you need to replace all your teeth with a full-mouth reconstruction.
Dr. Carol Moreno, Dr. Carolyn Duong, and Dr. Roberto Moreno provide:
Traditional Implants
Once your jaw has healed from implant placement, we'll anchor great-looking replacement teeth to your implants, either crowns or bridges, and you've got yourself a brand-new, super-strong smile.
Mini Implants
These smaller versions may be provided for you if your jawbone is too weak to support traditional implants. If you've been missing teeth for a lengthy period of time, the bone mass in your jaw may have deteriorated. If this is the case, mini dental implants may still be able to help! Dr. Carol and Dr. Roberto may also recommend bone grafts to improve your jaw if necessary.
Implant-Supported Dentures
Dr. Carol and Dr. Roberto also create natural-looking dentures that attach to a bar that's fastened to your implants. This makes sure they stay put, no matter what kind of harder foods you choose to eat.
Implant-Retained Dentures
Similar to implant-supported dentures, implant-retained dentures snap onto implants that have balls on top to anchor the dentures.
Receiving Your Implants In Total Comfort
You will feel no pain during your procedure, even if you require any existing teeth to be extracted before receiving your implants. Dr. Carol or Dr. Roberto will use a 3D cone beam CT to scan your mouth and ensure optimal placement of your implants. Your mouth will be numbed to prevent any discomfort, and we can provide you with relaxation dentistry options, including free laughing gas, for ultimate relaxation.
Once your implants have been placed, our dental offices in West Liberty, IA, North Liberty, IA and Muscatine, IA , use CEREC technology to create your beautiful new replacement teeth. We will attach these to your implants once your healing period is over.
Call 563-288-2612 or use our online form to schedule your easy consultation today. Click here to hear from our patients.
Free E-book!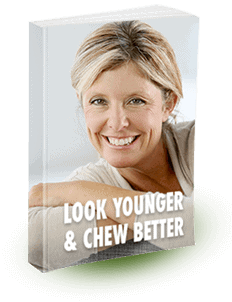 No More Gaps in Your Smile! Missing teeth are destroying your smile & health. Download our FREE e-book to see how dental implants can change your life.