With over 30 years of practice, Dr. Carol Moreno is a dentist your family can trust to make the right calls for your smiles. It's not just her experience, however, that makes her such a fantastic family dentist – it's her complete devotion to providing the most comfortable dental care for smiles of all ages.
Dr. Moreno loves being a dentist because she loves making a difference. Dental pain is one of the worst pains a human can experience, and she enjoys helping people get out pain. One of her specialties is relieving dental anxiety so that her patients can have truly wonderful, relaxing visits at the dentist.
At Gentle Family Dentists, Dr. Moreno believes she is living the dream by practicing alongside her son, Dr. Roberto Moreno. Her daughter, Dr. Kirstina Gratz, has returned to dental school to specialize in pediatric dentistry.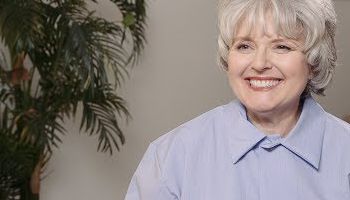 Read Transcript
I was 20 years old attending the University of Iowa and my gums were bleeding and I thought oh, my wisdom teeth were coming in. I thought I needed to go get them out so I went to the college of dentistry. I found out that I had early to moderate periodontal disease. After two four-hour cleanings of my teeth, I changed my major. I knew in that moment that I wanted to become a dentist. I wanted to help people learn because I'd been going to the dentist every six months as a child and nobody talked to me about flossing, gum disease and gingivitis. I'd had it all along but didn't know until it got really bad. It made me want to change my whole major and help people keep their teeth for a lifetime.
There are so many things that are rewarding about being a dentist. I tell my patients I'm never going to retire but maybe in another 30 years. I love helping people have beautiful smiles. I think it makes such a difference in their self-esteem. I also love helping people get out of pain. A toothache is one of the worst pains you can have, probably rated right up there with childbirth, and to help people get out of pain is really a wonderful thing to be able to do. I think it's the best profession you can have.
Continuing education is extremely important. I have been the past president of the Iowa Academy of Dental Dentistry and belonged to the Academy of Dental Dentistry when I was still in dental school. I belonged to this organization because it really stresses continuing education. To maintain my dental license, I only need 17.5 credit hours a year. To maintain my ADD membership, I need 25 credit hours a year and both Dr. Roberto and I right now currently take 200 credit hours a year. That's how important we think continuing education is and hopefully it shows when patients come here.
One of our patients that did a testimonial woke up one day and half her teeth did not touch. Right away, because I've taken so many TMJ courses, I knew that she had an active disease in her jaw joint. We had to wait to stabilize it before we actually got her teeth to touch. I knew exactly what to do because I had done a lot of extra trainings. We are able do a lot of amazing procedures for our patients, including implants, because we take extra education very seriously so that we can offer our patients the best materials and the best techniques. We feel if you don't take that many (200) credit hours every year, you can't possibly know what is the best thing for your patients in the year 2022.
In addition to providing excellent dental care in her West Liberty, IA, Muscatine, IA, and North Liberty, IA dentist offices, Dr. Moreno and her family also contribute greatly to their community. A few of her efforts include:
Founding West Liberty Youth Dream Catchers with her husband, Ed
Starting a free children's dental clinic in Muscatine in the Unity Public Health Building in 2004, which has now been folded into the children's dental clinic at the MCSA building
Helping the Free Sealant program in Muscatine County get started by being the first dentist to volunteer
Dr. Moreno has also been awarded:
The Children's Award from the governor
The Humanitarian Award from the Academy of General Dentistry
She has also been the president of the Academy of General Dentistry several times.
Dr. Carol Moreno looks forward to introducing our family to yours and providing excellent treatment in our relaxed, comfortable office.