Gum disease is a serious oral condition that should be addressed with proper gum disease treatment right away by Dr. Carol Moreno, Dr. Carolyn Duong, or Dr. Roberto Moreno of Gentle Family Dentists in Muscatine, IA, North Liberty, IA, and West Liberty, IA. In fact, Dr. Carol Moreno was diagnosed with gum disease when she was 20, and it led her to become the experienced and caring doctor she is today.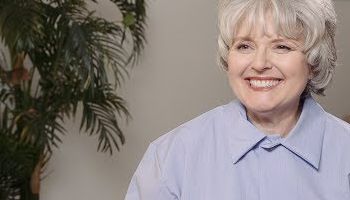 Dr. Moreno Discusses Gum Disease
Read Transcript
Gum disease. I was diagnosed with gum disease when I was 20 years old and that's what made me go into dentistry. Untreated gum disease leads to tooth loss. That's the most important reason, but there's many other reasons nowadays to also treat gum disease. It's also linked ... The same exact bacteria that cause gum disease also causes heart disease and sclerosis and low weight birth babies, and it's linked heavily with diabetes and being able to control your diabetes. Getting your gum disease under control helps your entire body. I tell my runners, you'll run faster if you have a healthy mouth because now your immune system isn't busy trying to get rid of the inflammation in your mouth, it can help you run the fastest that you can possibly run.
For over 30 years, Dr. Moreno has kept up with the latest technology to provide the most comfortable, swift, and effective gum disease treatments. At Gentle Family Dentists in Muscatine, IA, North Liberty, IA and West Liberty, IA, we offer gum services that will:
Prevent tooth loss
Potentially lower other health risks associated with gum disease, such as diabetes and heart disease
Help you chew more comfortably
Allow you to feel better about your smile's appearance
Call 563-288-2612 to schedule an appointment with Dr. Carol Moreno, her son, Dr. Roberto Moreno, or Dr. Carolyn Duong  at our West Liberty, IA, North Liberty, IA, or Muscatine, IA dentist office. This dedicated mother-and-son team can also offer relaxation dentistry options to give you peace of mind and ensure you feel no discomfort during your procedure.
Treating Your Gum Disease With The Most Effective Solutions For You
Whether you're dealing with an early or advanced form of gum disease, Dr. Carol, Dr. Carolyn Duong, or Dr. Roberto will help return your gums to the healthiest condition possible. The first step is determining if gum disease is causing your oral issues. You may be dealing with gum disease if you're experiencing:
Red, bleeding, tender, or swollen gums
Sensitivity in your teeth
Loose teeth
Consistent bad breath
We will examine your mouth, then recommend any of the following treatments:
Perio Protect®
This at-home treatment includes comfortable, customized trays that contain medication. The trays are worn only 10 to 15 minutes each day to fight the infection. Dr. Carol, Dr. Carolyn Duong, or Dr. Roberto of Gentle Family Dentists will determine how long your treatment should last based on your gums' condition.
Soft-Tissue Laser Treatment
Though we also offer traditional gum surgery, we prefer to use our soft-tissue laser to rid your gums of infection. Laser gum treatment will:
Vaporize gum tissue that has been infected by bacteria
Correct your gums with little to no bleeding
Ensure a speedier healing process than oral surgery, which requires traditional dental tools
Our patient-friendly laser is also used for gum reshaping and gummy smile treatments.
Scaling and Root Planing
These "deep cleaning" procedures consist of removing tartar or plaque that has built up under your gums and on the roots of your teeth. Your jawbone and gums will benefit from this treatment.
Call 563-288-2612 to schedule a consultation at our West Liberty, IA, North Liberty, IA, or Muscatine, IA office. You can also easily book your visit or ask us any questions right now using our online form. Let's get your gums back in shape and feeling great as soon as possible.