At Gentle Family Dentists in West Liberty, IA, North Liberty, IA, and Muscatine, IA, Dr. Carol Moreno, Dr. Carolyn Duong, and Dr. Roberto Moreno provide excellent dental treatments to help your smile's health and your appearance. For many patients, our cosmetic dentistry solutions completely change their lives. It's a major confidence boost to have a smile you can be proud of, which is why we offer services that will: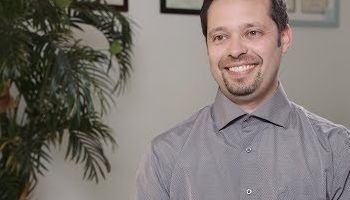 Read Transcript
Well, cosmetic dentistry, in my mind, encompasses a lot. Mostly it's what people see, and whether that's doing crowns on your front teeth, doing implants, replacing teeth that weren't there before that people see, or just doing whitening. All of that, to me, involves cosmetic dentistry, and luckily, we're able to provide that for all of our patients. It's one of the most rewarding things that I do, especially when a patient was unable to smile, even to their own wife, and they're able to do that now, and not only do I see the patient happy, but even the wife is happy, and so everybody is very happy.
Provide you with an improved smile in as little as one day
Safely whiten your teeth
Conceal common cosmetic flaws such as stains, chips, cracks, or gaps
Straighten your teeth
Improve the appearance of your gums
Provide you with an entirely new look with a smile makeover
Call 563-288-2612 to visit Dr. Carol, Dr. Carolyn Duong, or Dr. Roberto at our West Liberty, IA, North Liberty, IA, or Muscatine, IA dentist office. They'll discuss your expectations and concerns, then provide the most effective and comfortable treatments to create your new smile!
Discover Your New Look With Our Top-Quality Cosmetic Dentistry
Whether you're seeking to change the appearance of one tooth or all of them, we're here to provide professional advice to make your dream smile appear in the mirror. Our West Liberty, IA, North Liberty, IA, and Muscatine, IA offices offer:
Dental veneers, long-lasting porcelain covers that hide minor cosmetic flaws and can be created during just one visit
Dental crowns, which can also be created in one day, to protect any damaged or decayed teeth
Inlays and onlays, also created in one trip, to protect teeth that aren't damaged enough to need dental crowns
Snap-On Smile appliances to conceal all cosmetic issues, such as gaps or misshapen teeth
Tooth bonding to improve the appearance of individual teeth with composite material
Teeth whitening, which can be applied in our office or on your own at home
Orthodontics including traditional brackets and quicker, more discreet options such as Invisalign and ClearCorrect
Teeth contouring to enhance the shape of any tooth
Crown lengthening to prepare your smile for restorations
Gum reshaping/gummy smile treatment to correct any gum issues you aren't happy with
Smile makeovers, which may include any of these treatments to create the look you want
During any treatment, Dr. Carol, Dr. Carolyn Duong, and Dr. Roberto will make sure you are completely comfortable. You can ask us any questions during procedures and request blankets, warm neck pillows, and headphones to make your visit at Gentle Family Dentists as pleasant as possible.
Call 563-288-2612 for a consultation at our West Liberty, IA, North Liberty, IA, or Muscatine, IA dentist office. You can also schedule your appointment with Gentle Family Dentists using our online form. We're ready to help you love sharing your smile!