Gentle Family Dentists is the place where kids are happy to receive treatment, parents receive the dental care they deserve, and grandparents enjoy healthy smiles that look and feel like they did decades ago.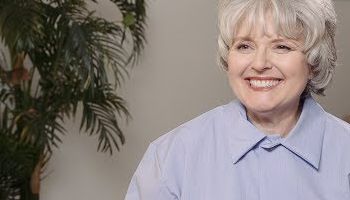 Read Transcript
Here at Gentle Family Dentists, we really value our patients and we create an environment where it is possible to have the best visit.
We specialize in nervous patients. We give the (inaudible) away for free, laughing gas, and we do that because it's out of our commitment that patients have a comfortable experience in our office.
Normally, you'd think a kid would be scared to come in and have their teeth pulled, and he was already comfortable coming here, so he just laid back. He didn't feel a thing, and we were on our way out of here within a half hour, with his two teeth to put under his pillow.
Now that the implant's in, I can just eat regular. I don't have to think about it, I don't have to worry about it, and I never, ever have problems with the implant. I forget that it's an implant all the time.
And I just recently got them off, which yay! They look great, right? Then also, teeth whitening. I'm very happy that I went through it, and I'm very happy I went through it here, just because of the flexibility with the crew here. I mean, they treat you like you're family here, so it was a good process, and I'm really glad I had it done.
And I do get compliments, kind of randomly, about my teeth and my smile, so I always think of Dr. Carol when it happens.
If you want somewhere where you're going to feel comfortable and appreciated, this is the place to be.
Dr. Carol Moreno, Dr. Roberto Moreno, and Dr. Carolyn Duong work together to provide the most comfortable and effective dentistry for patients of all ages. With our expert team of devoted professionals helping to ensure your total comfort, our doctors offer dental care that will:
Immediately provide relief and help if you or a family member are experiencing a dental emergency
Give you a full, healthier smile if you're missing teeth or need to have any replaced or repaired
Enhance your appearance and confidence with multiple cosmetic dentistry solutions
Call 563-288-2612 to enjoy a carefree visit to either our West Liberty, IA, North Liberty, IA, or Muscatine, IA dentist offices. Our West Liberty office is conveniently located next to West Liberty High School, and our Muscatine office is located near Muscatine High School. You'll be taken on a tour of our office and can chat with Dr. Carol, Dr. Roberto, or Dr. Carolyn about your expectations. We look forward to meeting you soon and providing leading-edge care with a gentle touch.
All Smiles Benefit At Gentle Family Dentists
Our doctors are seasoned professionals who know how to help each of your family members. Dr. Carol has been practicing for over 30 years and both she and Dr. Roberto have attained their masterships with the Academy of General Dentistry. Dr. Carolyn, who joined our dental family in 2018, is also progressing toward her Mastership. Between our doctors, there is not a problem in your smile that can't be fixed quickly and comfortably. A few of their many services include:
Pediatric dentistry to ensure young smiles are kept free of cavities and are developing properly
General dentistry including dental cleanings, exams, customized mouthguards, and more
Cosmetic dental solutions such as teeth whitening, dental veneers, tooth bonding, and a variety of orthodontics
Restorative dentistry, including dental implants, same-day dental crowns, bridges, root canals, tooth fillings, and more
Relaxation dentistry to completely set your mind at ease during treatments if you suffer from dental anxiety (including free laughing gas, which is safe for younger patients)
Botox and fillers for cosmetic reasons as well as for pain relief associated with clenching/grinding
Call 563-288-2612 to schedule your first visit with one of our skilled doctors. We can also be reached through our online form if you have any questions or prefer to make your appointment there. Our team is ready to take great care of your smiles soon!