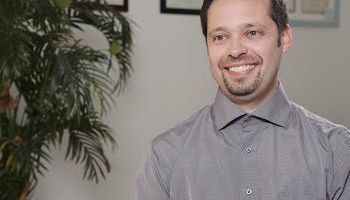 Read Transcript
As soon as the patient walks in, we want them to feel greeted and welcomed. We're going to gather a lot of good information with our digital x-rays and making sure that we know all of their dental histories, and most importantly, their main concern. That's going to be our number one thing that we want to address at their initial. You are going to be seen by a hygienist and also the doctor. We're going to make sure we answer all of the questions that you have. If we have time, and we really want to, we'd love to do a good cleaning for them at the end if possible.
We've included these testimonials so you can gain an honest insight into the comfortable, top-quality dental care Dr. Carol Moreno, her son, Dr. Roberto Moreno, and Dr. Carolyn Duong provide for our patients at Gentle Family Dentists.
At our West Liberty, IA, North Liberty, IA, and Muscatine, IA dentist offices, we gladly treat smiles of all ages, and we hope you take a few moments to see what our patients have to say about their time spent with us. If you have any questions about the testimonials you see here, please give us a call at 563-288-2612 or contact us through our online form.
We look forward to providing the same excellent treatment for your family's smiles soon!