At Gentle Family Dentists in West Liberty, IA, North Liberty, IA, and Muscatine, IA office, we seek to straighten your smile in the most comfortable ways possible. To us, orthodontics are not just about correcting the alignment of your teeth – they're also about making sure you benefit from your treatment without embarrassment.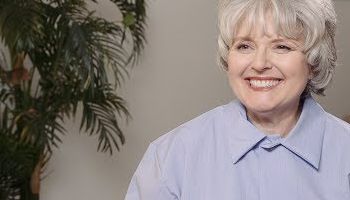 Dr. Moreno on Orthodontic Options at Gentle Family Dentists
Read Transcript
We love doing orthodontics. I've been doing orthodontics for about 25 years and it has so improved over the last 25 years of what we can do. Every year, even including the year 2017, we have even more options. We have traditional braces. That's an option. We have the clear braces. We have the Invisalign or ClearCorrect, we're certified in both, that are not braces, but they're little clear liners. We also now have Fastbraces, which now we can start talking about doing braces in days instead of months or years. So, like in 180 days or 90 days, we can straighten your teeth. It just gets more and more exciting, all the different options. Different options are right for different people, for different kinds of bites that they have, and the goals that they might have for what they want me to accomplish with straightening their teeth.
We provide a variety of teeth straightening options, whether you prefer traditional brackets or want to correct your smile in a more discreet manner. Dr. Carol Moreno, Dr. Carolyn Duong, or Dr. Roberto Moreno will help you choose the perfect orthodontics option for your oral health, appearance, and peace of mind at our West Liberty, IA dentist office, North Liberty, IA dentist office, or Muscatine, IA dentist office.
During any treatment, our West Liberty, IA, North Liberty, IA, and Muscatine, IA office will ensure you or your family members are comfortable. We will:
Create your orthodontics using digital CEREC technology, which requires no messy or gag-inducing impressions to be made of your teeth
Provide relaxation dentistry, including free laughing gas, to calm your nerves and help you receive care while feeling no stress
Please check out Gentle Family Dentists' orthodontic solutions below, then call 563-288-2612 for a consultation to start enjoying your new smile.
Choosing Orthodontics That Are Perfect For You & Your Family
Because every patient feels differently about wearing orthodontics and every smile requires different levels of attention, Gentle Family Dentists provides the following for straightening smiles:
Traditional Braces
Traditional brackets still do an incredible job of straightening teeth. In fact, they allow us more control over your smile's alignment than other treatments. You won't have to worry about misplacing removable aligners, and they come in a variety of colors.
Invisalign & ClearCorrect
Invisalign and ClearCorrect aligners share many advantages. They both:
Straighten your smile with clear, practically invisible plastic aligners so nobody notices you're wearing them
Gently align your teeth over time to reduce discomfort
Work faster than traditional braces, which may need to be worn for two to three years; these short-term orthodontic treatments typically require being worn for only six months to a year
Eliminate a lot of maintenance that traditional braces require, since they can be removed while you eat and can be cleaned easily
The differences between the two are:
ClearCorrect is usually more affordable
ClearCorrect is made in the USA; Invisalign is not
Invisalign was already being used to treat patients for 10 years before ClearCorrect was an option
Invisalign alignment trays are created at the beginning of your treatment; ClearCorrect trays are made as your treatment progresses
Both options are very popular with patients of all ages. They allow adults to straighten their teeth without worrying about embarrassment at work, and they can do the same for teens who need better dental alignment to ensure good oral health.
FastBraces®
This short-term orthodontic option also affords you the benefit of aligning your teeth without metal brackets. Over the course of three months to a year, FastBraces can align your smile. This cosmetic dental treatment requires no extraction of existing teeth to straighten your smile.
Call 563-288-2612 or use our online form to schedule your consultation with Dr. Carol, Dr. Carolyn Duong, or Dr. Roberto Moreno at our West Liberty, IA, North Liberty, IA, or Muscatine, IA dentist office. We'll make sure your beautifully aligned smile will help you feel better about your appearance and ensure your total oral health. Click here to hear from our patients.