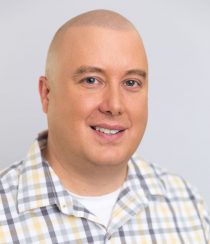 Nathan
Registered Dental Assistant, Clinical Administrator F.A.A.D.O.M
Nathan began his career with Gentle Family Dentists in 1998. He worked his way through each department, learning how the office functioned as a whole. Now a clinical administrator for both offices, he takes pride in living our mission statement, to "create a partnership to educate and empower our patients to have complete health with beautiful smiles in a supportive and comfortable dental home."
Nathan is proud that our clinic has been updated with the latest technologies. These include digital X-rays and CEREC machines, which digitally recreate broken down teeth and mill them in one visit, saving you time and money. Nathan believes nothing compares to the compassion and care our patients receive from our staff. He appreciates that the Gentle Family Dentists team reserves time every week for updating staff skills. Constant, never-ending improvement is his goal, along with the rest of the staff.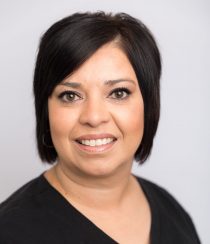 Sally
Dental​ ​Assistant Expanded Functions II, Clinical Team Leader
Sally has been working for Gentle Family Dentists for over 20 years and absolutely loves her job. Sally believes Dr. Roberto and Dr. Carol are both wonderful to work with. She loves their attention to detail and the quality dentistry they provide. She wouldn't be here if she didn't think they did great work! Sally also loves working with the community and making a difference. She speaks Spanish and can help our patients who speak Spanish understand their dental concerns and help them have healthy, beautiful smiles. Sally has four children and a terrific husband. She has lived in West Liberty all her life and loves living in Muscatine County.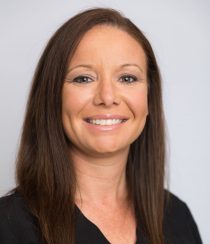 Mylea
Certified Dental Assistant, Expanded Functions II
Mylea started out as a dental assistant in Texas. She had been looking for a great dental office to work in and is glad she finally found Gentle Family Dentists. Mylea loves working with both Dr. Roberto and Dr. Carol. She believes they are very caring and very gentle dentists who know how to help their patients relax and have pleasant dental visits. Mylea is married and has two boys. Her husband grew up in Muscatine, and she is happy to be here in Iowa.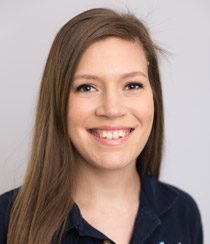 Brandee​
Business​ ​Team​ ​Leader
Brandee plays a valuable role in keeping our office in order. She enjoys working in a kind atmosphere where everyone is motivated to help patients be healthy. She also appreciates the endless opportunities to learn new things at Gentle Family Dentists. Brandee is a graduate of the University of South Dakota, which also is where she met her husband. Together, they are raising a beautiful and "sassy" daughter.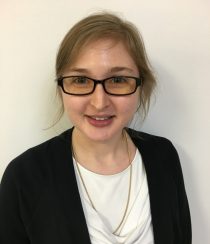 Becca was born and raised in the wonderful town of Muscatine. She loves working at Gentle Family Dentists because of their strong family ties. When she comes to work she feels like she is with family. Greeting patients and working with the team brings her joy every day. When she is not at Gentle Family Dentists she enjoys relaxing at home and visiting/video chatting with her little niece in Minnesota.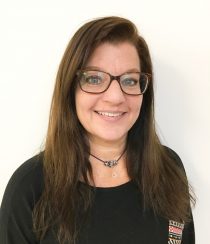 A proud mother of 7 beautiful children and 1 sweet puppy, I moved to the Quad Cities area in the spring. I fortunately found Gentle Family Dentists and fell in love with the practice, the wonderful dentists and helpful staff. I am honored to work in such a family oriented environment everyday!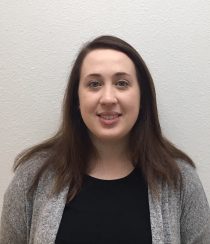 Kyra
Financial Coordinator
Kyra is originally from the small town of Lone Tree and has recently moved to West Liberty. She loves working at Gentle Family Dentists because she is able to be in a fun, inviting environment where she is able to help people from the community. She lives with her boyfriend and his daughter Kaylee. When she is not at work, Kyra loves spending time with family, traveling, and hiking.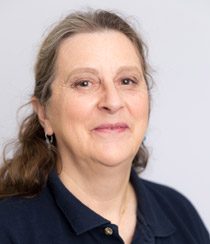 Deb​
Scheduling​ ​Coordinator​ ​for​ ​Doctors
Deb is the person to talk to if you want to make an appointment with one of our doctors. She loves working with happy people and seeing the smiles on our patients' faces. She is also the proud mother of a son and three redheaded grandsons. When she isn't working, she enjoys quilting, and she's a fan of music by 1980s "hair" bands.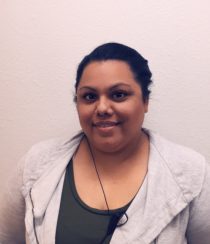 Rina
Scheduling Coordinator
I am a West Liberty resident, and have been a resident of West Liberty almost my entire life. I am a mother of 3 children. I have 2 boys and 1 girl. I graduated from Hamilton Tech College in Medical Insurance Coding. I am excited and look forward to working with Gentle Family Dentists at both offices. I really enjoy the friendly staff and doctors at the practice. I am also bilingual and love helping patients understand their dental needs that speak Spanish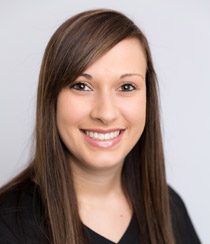 Desirae​
Dental​ ​Assistant Expanded Functions II
Desirae likes that she gets to work with three dentists at Gentle Family Dentists. She has enjoyed learning how All three doctors have their own routines for various procedures. She also enjoys being around her co-workers because they have fun while getting their jobs done. Desirae grew up in Columbus Junction before attending Kirkwood​ ​Community​ ​College, where she completed her associate's degree in dental assisting ​in​ ​2016​. She also loves that she gets to make a difference in people's smiles.
Outside the office, she lives with her fiancé. ​ She likes to spend her free time shopping, watching football, cheering for the Iowa Hawkeyes, and listening to music.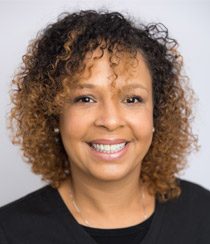 Heidi​
Dental​ ​Hygienist
​Heidi will tell you that she loves working at Gentle Family Dentists. The reason is simple: we have a great, awesome, caring team. She lives with three dogs — a pit bull, Lady, and two bullies, Cassius and Sheeba.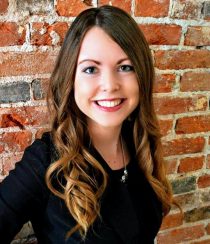 Michelle
Dental Hygienist
Michelle is a friendly and caring addition to the Gentle Family Dentists team. She graduated from Carl Sandburg College where she focused on patient care and disease prevention. In her free time, Michelle enjoys traveling and being outdoors. She also appreciates time at home either cooking or watching movies. She is educated on the latest advancements in dentistry and is ready to assist you with all your dental needs. She wants to help create a positive experience for you and your family.
-Michelle R.D.H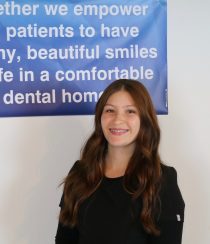 Brittany
Dental Hygienist
I joined the team in 2018, but my love for dentistry started a long time ago. The dentist has always been my favorite appointment, now it is my goal to make our patients feel the same way. My favorite thing about Gentle Family Dentists is that we are given the opportunity to learn new things every day to give our patients the best care possible.
Outside of work, I enjoy reading, bike riding and spending time with my family in the Quad Cities.
Brittany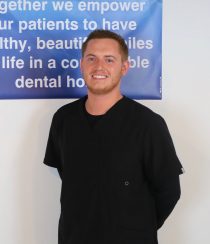 Tyler enjoys the drive everyone at Gentle Family Dentists has most. The team strives to not only do their best, but to be their best. He appreciates how well the team works together. Gentle Family Dentists has three wonderful doctors who take the office's name to heart, and Tyler loves that.
Tyler enjoys taking mini trips and traveling to new places, driving around singing to music, shopping, going out to dinner, being around his friends, and most importantly- spending time with his family.
Tyler loves coming to work each day knowing he is helping his patients be happier AND healthier. He looks forward to seeing what the future brings as he continues to work for a great office and continues his education!
Tyler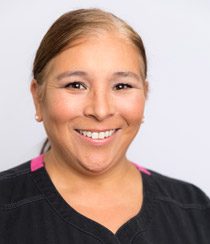 Veronica​
Dental​ ​Assistant
Veronica started her dental career in California, and she has been a dental assistant since 1989. She has been a great addition to our team. She enjoys helping all our patients, and she especially loves working with kids. Speaking of children, when she isn't at work, she stays busy keeping up with her three sons and a bunch of "fur kids."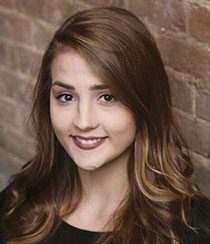 Jessica
Registered Dental Assistant
The best thing about working with Gentle Family Dentists is being able to grow as not only a dental assistant but as a person also. Jessica enjoys working hands-on with all of her patients, teaching them about oral health, and making a difference in each of their lives. Every day Jessica learns something new and has endless opportunities to expand her education with the support of GFD.
When she is not working, Jessica is spending time with her family. Together they enjoy walking their dogs to the park, painting, and baking! Jessica grew up in Jackson County and traveled here for a great job opportunity. She is very proud to be a part of the team!