Athletic mouthguards can be found in most supermarkets and drugstores, but they'll never provide the same level of comfort and protection as those from Gentle Family Dentists in West Liberty, IA, North Liberty, IA, and Muscatine, IA. We want you and your family to be totally protected on the field, court, track, skate park, or anywhere else you decide to have fun!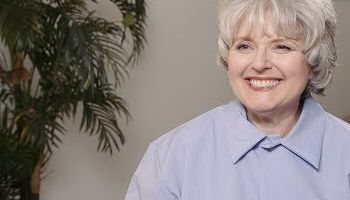 Dr. Carol Moreno on the Importance of Athletic Mouthguards at Gentle Family Dentists
Read Transcript
Athletic mouth guards is important, they actually did a study on football players and found out why they had mouth injuries, and it was because they did not wear their athletic mouth guard when they were playing basketball, softball, and doing the other sports they did. So wearing a mouth guard during any sport is really important, you just don't realize how much contact there is in all these sports besides football. The one's that we make here of course, are much better than the boil and bite you get at Wal-Mart. They're thick, they're more protective, they fit better, they're just the right thing that you should do if you want to protect your teeth during sports.
Athletic mouthguards from our West Liberty, IA, North Liberty, IA, or Muscatine, IA dentist office will:
Defend your teeth upon impact during any physical activities
Fit perfectly in your smile
Provide a custom look you'll love based on your wishes
Statistics have proven that many athletes have dental issues because they didn't wear a mouthguard. Please check out the info below, then call Gentle Family Dentists a 563-288-2612 so Dr. Carol Moreno, Dr. Carolyn Duong, or Dr. Roberto Moreno, vice president of the Iowa Academy of General Dentistry can create the perfect mouthguard to save your smile.
Choosing Our Mouthguards To Best Protect Your Smile
So many "boil-and-bite" mouthguards seem easy and cost-effective. The process may be easy, the cost may be reasonable, but they typically turn out to be ineffective and uncomfortable.
No athlete of any age wants to be distracted by an ill-fitting mouthguard. If you're having difficulty breathing or constantly shifting an awkward mouthguard around, there's no way to do your best for yourself or your team. Dr. Carol and Dr. Roberto can create customized mouthguards that look great and get the job done. We create these right in our offices in West Liberty, IA, North Liberty, IA, and Muscatine, IA, just like we do with our custom night guards.
Creating Your Customized Mouthguard (Team Logos Included!)
No one ever said dentistry had to be boring. Creating your mouthguards will be quick, easy, and fun at Gentle Family Dentists. We'll create a mouthguard that perfectly fits you or your youngster's smile without using any messy or uncomfortable molding materials. You can also choose team logos to be included on the athletic mouthguard so everyone knows which team inspires you the most.
Call 563-288-2612 to schedule your visit at our relaxed West Liberty, IA, North Liberty, IA, or Muscatine, IA office. You can also reach us easily through our online form, so let's get started keeping you safe while you're giving it all you've got!