At Gentle Family Dentists, Dr. Carol Moreno, Dr. Carolyn Duong, and Dr. Roberto Moreno offer restorative dentistry to return your smile to the healthiest state possible. We provide a vast number of services at our West Liberty, IA, North Liberty, IA, and Muscatine, IA  offices to: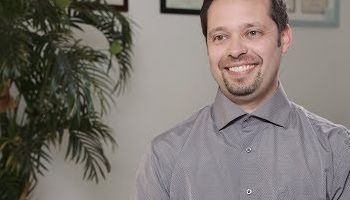 Dr. Moreno Discusses Restorative Dentistry
Read Transcript
In our office we do all sorts of restorative dentistry, whether it's fillings, crowns, bridges, even implants. We're able to provide all those for our patients. The goal of restorative dentistry is to remove all and any disease in your mouth and also restore function so you're able to chew all the foods that you want.
Improve your chewing ability by replacing missing teeth or repairing damaged teeth
Enhance your appearance and oral health
Save you time and money, since we offer same-day restorations such as dental crowns, bridges, inlays and onlays, and veneers
Call Gentle Family Dentists at 563-288-2612 to schedule a visit today and speak with Dr. Carol, Dr. Carolyn Duong, or Dr. Roberto, fellows in the Academy of General Dentistry. They'll provide excellent guidance and the highest quality treatments to benefit your smile for years!
Receiving Your Strong New Smile With Restorative Dentistry
Using the most comfortable technology available, we provide a full menu of restorative dentistry services that includes:
Dental implants, which provide you with strong, brand-new replacement teeth that never slip out of place
Porcelain dental crowns and bridges to repair or replace teeth in just one visit to our office
Dental veneers to conceal common cosmetic and structural issues such as chips and cracks
Tooth fillings, made of tooth-colored composite material or metal, to protect teeth once they've been treated for cavities
Inlays and onlays, which restore teeth that have been treated for cavities or damage but don't require dental crowns
Root canals to stop dental pain caused by damaged pulp inside of the tooth
Easing Your Mind With Relaxation Dentistry
We offer relaxation dentistry to help you have the best possible experience during your treatment. Even though your mouth will be numbed so you don't experience any discomfort, relaxation dentistry helps patients remain calm if they suffer from dental anxiety.
Our West Liberty, IA, North Liberty, IA, and Muscatine, IA offices offer free laughing gas, which is given through a small mask and quickly takes the edge off. The effects of this treatment wear off soon after your procedure is over, so you can return to work or enjoy the rest of your day as you normally would. We also offer oral conscious options, which puts you in a much drowsier state. You'll remain awake but feel no stress at all.
Call 563-288-2612 to schedule your consultation at our West Liberty, IA dentist office, North Liberty, IA dentist office, or Muscatine, IA dentist office today. You can also book your visit or ask us any questions using our online form. We're ready to provide your strong and beautiful smile!