Our Gentle Family Dentists offices in West Liberty, IA, North Liberty, IA, and Muscatine, IA are designed to put you at ease even before you're relaxing in one of our chairs. Dr. Carol Moreno, her son Dr. Roberto Moreno, and Dr. Carolyn Duong have created a calming atmosphere that doesn't feel "cold" or "clinical."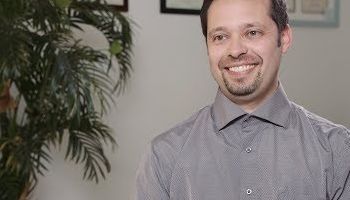 Read Transcript
In our office, we have something called the CEREC. It takes a digital picture of your tooth, and with that digital picture we can create a crown the same day for you. You don't have to come back with a temporary in two weeks, and take gooey impressions anymore. All of our patients enjoy this service that we can provide for them. We also have a 3D cone beam, where we can take a three dimensional picture of their jaw; this is used to find any abscesses or infection and for planning implants. There's no more guesswork in planning any implants anymore. That's another thing that I think the patient really, really appreciates.
Our offices are also very high-tech; they are fully equipped with the latest technology to best help your smile as quickly as possible. For instance, we use CEREC digital imaging and a milling machine, which allows us to create a brand-new dental crown for you in just one day!
Check out our online tour and then book your appointment with Dr. Roberto, Dr. Carol or Dr. Carolyn Duong at 319-519-0298. You can also reach us through our online form to schedule your appointment. You'll find our West Liberty dentist office near West Liberty Middle School and West Liberty High School. Our Muscatine dentist office is located near Muscatine High School. Check out our newest office located in North Liberty.