Teeth whitening is a quick and easy fix at Gentle Family Dentists in West Liberty, IA, North Liberty, IA, or Muscatine, IA, but it can also change your life! This long-lasting cosmetic dental treatment can help you feel better about smiling and spending time with your friends and family. A beautiful smile that you're proud of can also help you feel more confident during job interviews and even improve your personal relationships. You should feel good about your look! That's why we offer: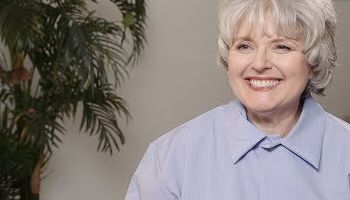 Dr. Moreno Discusses Teeth Whitening
Read Transcript
You know, there's a lot of options for teeth whitening, and we offer what we feel is the best and by a lot of studies is the one that patients like the most. That is the one where you can get a little fast whitening, but then you have trays that you use at home that you can touch up anytime you want. Men may not understand this, but women, we know, you have to ... You get your hair dyed, you have to touch it up. When you whiten your teeth, they don't stay that way, and for a variety of reasons. You might some drink some delicious red wine, or some tea, or coffee, and before you know it, you might need a little touch up. You can do it right at home for literally pennies a day, you can whiten your teeth. It's also the easiest. When you get it, you might whiten your teeth for 20 minutes a day for two to three weeks. Then, you look in the mirror, and you're like, "I like that color," and you stop. Then in six months, you might look and go, "Oh, I need a touch up." You use your tray for 20 minutes, that's it. Now you're touched up. Then you might look in the mirror and in six more months and say, "I need another touch up," and there you are. You have everything at home. You put your tray in for 20 minutes, you're done.
Fast teeth whitening at Gentle Family Dentists in our West Liberty, IA, North Liberty, IA, or Muscatine, IA office that provides excellent results during just one session
Easy-to-use kits you can use to whiten your teeth at home
With either option, Dr. Carol Moreno, Dr. Carolyn Duong, or Dr. Roberto Moreno, both fellows of the Academy of General Dentistry, will make sure you're benefiting the most from our whitening services. Call West Liberty, IA, North Liberty, IA, or Muscatine, IA offices at 563-288-2612 to schedule your appointment today and find out how our teeth whitening solutions can improve your smile!
Choose Teeth Whitening That Actually Works
Teeth whitening products you find at the store may seem convenient, but they can actually waste time and money. They promise a lot but deliver very little, and they can even harm your teeth or gums if not applied properly.
Dr. Carol, Dr. Carolyn Duong, and Dr. Roberto are here to save you time, money, and oral health issues by providing:
In-office whitening treatment, using a variety of safe products that produce terrific results. After just one visit, you can walk out of our office feeling proud to smile again. Dr. Carol, Dr. Carolyn Duong, or Dr. Roberto will discuss which of our in-office whitening solutions are best for you.
NiteWhite at-home whitening you can conveniently apply at home. Customized mouth trays will be made to comfortably fit your smile. You simply wear the trays, which contain whitening gel, at night to brighten your smile. You can use the treatment for a few weeks until you achieve the shade you want and even later on for touch-ups if you like! We'll provide instructions for safe use and best results.
Zoom teeth whitening is a fast and effective way to improve your smile by up to eight shades. Zoom uses a specially formulated whitening solution that reacts with a powerful light to whiten your teeth in less than an hour! Ask us which whitening solution is the best option for your dream smile.
Call 563-288-2612 or use our online form to book a consultation with Dr. Carol, Dr. Carolyn Duong, or Dr. Roberto at our West Liberty, IA, North Liberty, IA, or Muscatine, IA dentist office. It'll take no time for you to receive your whiter smile! Click here to hear from our patients.