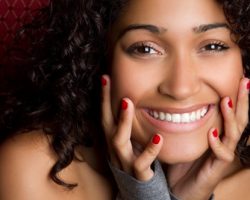 Crooked teeth are a hassle and can be outright embarrassing. Everyone wants a straighter, more beautiful smile. At Gentle Family Dentists, which has locations in West Liberty IA and Muscatine IA, we have three quick ways to straighten teeth.
Gentle Family Dentists is focused on using subtle and fast orthodontic options to give you a better, straighter teeth. Straight teeth look great and are actually healthier. Straight are easier to clean, and when the bite is balanced you reduce the risk of dental chips or even jaw tenderness. If you want to learn about our orthodontic options, give us a call today at 563-288-2612 to schedule an appointment.
Today we want to highlight three ways of we can straighten teeth. These options are ideal for working professionals or those who have mildly crooked teeth. Let's look at our different services.
Invisible Orthodontics With Invisalign and ClearCorrect
Wouldn't you love to have a straighter smile without dealing with the hassle of braces? If so, you're like most adults. That's why options like ClearCorrect and Invisalign has become so popular for our adult patients. These systems use a series of clear orthodontic aligners to better align the teeth. With ClearCorrect and Invisalign, you don't have to worry about metal brackets or wires on the teeth. In fact, the aligners are virtually invisible, and it's likely no one will even know you're going through orthodontic care. You can smile without resistant throughout your treatment.
ClearCorrect and Invisalign are extremely similar, though ClearCorrect is made in America and often less expensive. As part of these treatments, you'll wear the aligners for about 20 hours a day to keep your treatment on pace. These aligners are easily removed so you can eat whatever you want and better clean your teeth. Our patients love the freedom of these orthodontic aligners. Not only is the treatment subtle but the average treatment is between 12 to 18 months.
Short-term Braces to Correct Your Smile
We understand that few patients want to deal with braces of any kind. But sometimes braces are the best way to correct smile problems. That's why our office is offering Fastbraces®, a system that uses brackets and wires to quickly move teeth into a better position. Though these are braces, don't write them off until you know more. These braces work in just 20 weeks! That's right, it takes just a few months to get the smile you deserve.
Fastbraces work differently than any other orthodontic treatment by moving the root and crown of the tooth at the same time. Most orthodontic systems move these teeth in different stages, which is why orthodontic treatment often takes so long.  Some other things to consider:
Fastbraces only uses one wire throughout the entire treatment, so no wire changes to worry about

The brackets and wires are tooth-colored, so they blend in with your smile

After treatment, you'll only need to wear a retainer for about 15 minutes a day.
These are just three orthodontic systems we can use to improve your smile. If you have crooked teeth or alignment issues, understand that traditional braces are no longer your only option. We can sometimes correct alignment issues in a few months!
If you want to know more about the quick ways to straighten teeth, we'd love to chat with you about your smile goals. Call us today at 563-288-2612 to schedule your visit.