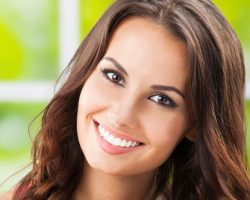 You don't know exactly when it happened, but you've noticed that your "pearly whites" aren't really white anymore.
All those years of morning coffees and afternoon teas have gradually added to the stains on your teeth. So can soft drinks and most of the foods that we eat. It's normal for your teeth to become yellower as you get older. (And if you use tobacco, you will see those stains develop faster.)
If you want to reclaim your confident white smile, make plans to visit Gentle Family Dentists in West Liberty, IA, North Liberty, IA, or Muscatine, IA. With our professional teeth whitening, you can remove those stains safely and faster than you could with anything you can buy at the store. (The short video below by the American Dental Association helps to explain how teeth whitening works.)
To learn more about our whitening or other cosmetic services, call 563-288-2612 or fill out our online appointment form today!