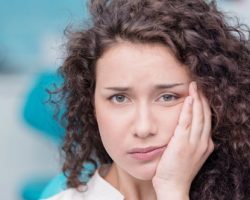 If you have a badly damaged or otherwise hurting tooth on your hands, you may be in need of what we commonly call a root canal. Contrary to popular belief, the procedure itself does not inflict any pain, but rather it serves to eradicate any pain or discomfort caused by the situation in your mouth.
This is not something we take lightly. In fact, restorative dentistry treatments are a big part of what we do at both our Muscatine, IA dentist office and our West Liberty, IA dentist office. And, as our name implies, we will do everything in our power to make your procedure as gentle as possible. We understand that you are already stressed out enough, so we will make sure you get to relax for the duration of your procedure with us.
Keep reading to hear more about the possibilities, and then be sure to give us a call at 563-288-2612 to request your consultation with our team. Remember, that toothache won't magically go away on its own! Now is the acceptable time to take action.
Root Canal Therapy Actually Ends Your Pain
Just so you'll be able to better understand what is involved with root canal therapy, here is the typical process that we follow:
Employing modern dental technology, we will take X-rays and other images of your agitated tooth to effectively plot out what needs to happen
Then we will numb the infected tooth and (most likely) the surrounding area with a mild anesthetic so that there won't be any extra pain added while we work to resolve the problem
Utilizing high-precision dental instruments, we will make a small hole in your tooth and remove the infected soft tissue and nerves (pulp) from inside
To fill the space where your pulp once was and then seal up the tooth, we will put in an inert material
We may also place a

dental crown

on your tooth following the procedure for extra strength
That's all there is too it. Since we have invested in an in-house CEREC milling machine, we can make your crown in a single visit. That means that you may be able to get your infection removed and your crown placed in just one easy appointment! Plus, with relaxation dentistry, we can relieve any anxiety that you may have when you get here.
It really is no big deal. And when you think about the pain you are already living with, or the other bad things that could unfold if you choose to do nothing, a root canal is the easy way out!
Call Today For A Gentle Root Canal
We hope you have been inspired to let us save your smile from the worst possible fate! Call Gentle Family Dentists at 563-288-2612 or fill out our online form to request a root canal consultation appointment in our West Liberty, IA, North Liberty, IA, or Muscatine, IA dental office. To make it easy on you, we accept a variety of payment options and offer some flexible hours that the nine-to-five dental offices don't.