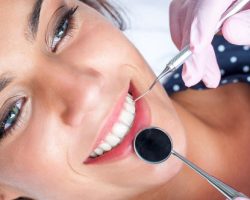 The biggest key to keeping your smile bright and beautiful is prevention. Prevention can take many forms, whether it's inside the office or outside of the office. Gentle Family Dentists has two locations — West Liberty, IA and Muscatine, IA — ready to give you and your family a great smile. We have two dentists here to serve your every dental need.
One of the big preventive methods we use for teens and adults is wisdom tooth removal. Wisdom teeth, also known as third molars, are located in the back of the mouth and are the last teeth to develop. These molars typically develop between the teen years or the early 20s. Nearly everyone will develop wisdom teeth in their life, and unfortunately, it's the recommendation of dentists everywhere to have these teeth removed.
Today we want to explain a little about what wisdom teeth are and why they need to be removed from your mouth. July is a great time to start thinking about removing wisdom teeth, especially if you have children who need the services. You can schedule the treatment with us before they head of back to school. Just give us a call back today at 563-214-0346 to schedule a visit with us.
Why It's Important To Remove Wisdom Teeth
Removing wisdom teeth from your mouth prevents infections and alignment issues. There are two big issues with wisdom teeth 1.) They develop at angle and push to the front of your mouth and 2.) There isn't enough room in the mouth for the teeth. We call this having an "impacted wisdom tooth."
An impacted wisdom tooth can create a number of problems. It can be painful, and increase the risk of problems like dental decay or even gum disease. Gum disease is the leading cause of tooth loss in adults and can quickly take over the mouth. It starts with bleeding or swollen gums, but an untreated gum infection can cause the teeth and gums to pull apart.
We often encourage the removal of wisdom teeth before or after orthodontics. If you or your child has had orthodontic treatment before the wisdom teeth erupt, it's important to maintain regular cleanings and exams. We can monitor the develop of the wisdom teeth and help you remove them before they disrupt your alignment.
Removing Your Wisdom Teeth
Like any procedure, removing wisdom teeth starts with a thorough exam. We'll look at the teeth and gums and take digital X-rays. We also use a tool known as an intraoral camera that allows us to take pictures of the oral cavity and show you exactly what we see in the mouth.
During the procedure, your comfort in our main concern. We can remove one or all of your wisdom teeth in one setting. Our office is using relaxation dentistry to keep you calm and comfortable in the chair. We offer FREE laughing gas for our patients, and we can provide a prescription for our more anxious patients. After your treatment, we'll send you home will a list of post-op instructions to make sure the area heals properly.
Removing your wisdom teeth will protect your mouth and your orthodontic investment. If you haven't been to a dentist in a while, that's not a problem. We can help. Give us a call today at 563-288-2612 to book an appointment.