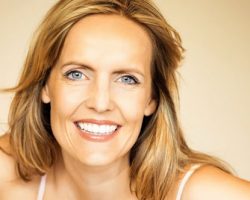 If you really want to replace your damaged or missing teeth but you're also worried that doing so will mean a change in your oral hygiene habits, you'll be happy to know about a great option we offer. Patients that want to fill the holes in their smile with tooth replacement options that will not require any special care should call Gentle Family Dentists at 563-288-2612 for dental implants.
If you're curious about getting implants and want to learn more about them, you can book an appointment at either our Muscatine, IA dentist office or our West Liberty, IA dentist office. Regardless of which one you go to you, you'll be able to get implants from us if your jawbone is thick, strong, and dense.
Below, we'll discuss how easy implant restorations are to care for, but we also want you to know about the additional advantages they offer compared to other options. Our patients who have visited us for implants have been very happy that their replacement teeth:
Can restore up to 90 percent of the chewing power of your natural pearly whites

Are very convincing in how they look, feel, and function

Help to prevent jawbone deterioration, which keeps your jaw healthier and allows you to avoid a "sunken in" look that often occurs following tooth loss
If you're worried about how you're going to cover the costs of the restorative dentistry treatments you want and need, you'll be happy to know that we accept a large variety of payment options. You may even qualify for interest-free financing from a third-party like CareCredit.
Maintain Your Standard Oral Hygiene Habits With Dental Implants
To suit your specific needs, we offer a handful of options for restoring your implants at Gentle Family Dentists. We'll assess your current situation, discuss your goals with you, and answer any questions that you have. Here are some of your implant options:
Dental crowns

– these can be placed on individual implants to completely replace individual teeth

Dental bridges – if you've lost multiple adjacent teeth, we can bridge the gap with a beautiful dental bridge

Dentures

– these full-arch tooth replacement options can restore all the teeth in your upper or lower jaw or both for a full-mouth reconstruction
No matter the particular tooth replacement option you get, you'll still be able to clean your teeth and gums in the same way that you should for optimum oral hygiene with natural teeth. All you'll need to do is:
Brush your teeth using toothpaste and a soft-bristled toothbrush for two minutes at a time twice a day

Floss between all of your chompers once a day at minimum

Use a mouthwash or rinse that has been approved by the American Dental Association if you wish or are recommended by a dental professional

Visit Gentle Family Dentists or another dental office at least every six months for a thorough dental cleaning and exam
Some people assume that you don't have to do much of anything to care for replacement teeth since they aren't real. While it's not quite that simple, it is very easy to care for implants. If you're already taking great care of your remaining teeth, you may not even have to change a thing about your oral hygiene.
To get easy-to-care-for dental implants from Gentle Family Dentists, call 563-288-2612 or fill out our handy online form to book or ask us any questions you have.