It's all too common for people with dental imperfections to simply hide their smile. Whether you're covering your mouth while laughing or avoiding posing for pictures, this sort of undue stress is what Gentle Family Dentists in West Liberty, IA, North Liberty, IA and Muscatine, IA are here to help you avoid. Let cosmetic dentistry solutions restore the confidence and beauty in your smile.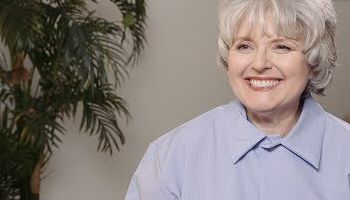 Dr. Moreno Talks About Cosmetic Dentistry Solutions to Improve Smile
Read Transcript
If a patient told me they were embarrassed to smile, I would find out why. A lot of times, it's because they have crooked teeth and they will either hold their hand over their mouth or they ... They just never smile and so if ... We just kind of go over maybe it's veneer that they need or maybe it's braces. We just see what it is. Maybe they're missing a tooth, but whatever it is we can usually solve it and we have so many ways to solve it now. Even with braces, we can do traditional braces, Invisalign, clear correct, fast braces, clear braces. There's just a million ways to make a smile beautiful nowadays.
At our West Liberty, IA, North Liberty, IA and Muscatine, IA offices, we offer cosmetic dentistry solutions that will benefit your smile by:
Concealing any teeth that are visibly stained, chipped, misaligned, or cracked
Straightening your teeth with a variety of orthodontics
Enhancing your smile's health in addition to its appearance
Schedule an appointment in our dental offices at West Liberty, IA, North Liberty, IA and Muscatine, IA with Dr. Carol Moreno, co-founder of West Liberty Youth Dream Catchers, her son, Dr. Roberto Moreno, or Dr. Carolyn Duong at 563-288-2612. All of our amazing doctors are devoted to making sure you love your smile again with the most comfortable treatments.
Choosing The Best Cosmetic Dental Treatments For Your New Smile
Depending on your mouth's condition and your expectations for your new look, Dr. Carol, Dr. Roberto, and Dr. Carolyn may recommend the following:
Dental Veneers – Made of porcelain, dental veneers cover minimal cosmetic flaws and strengthen your smile. These are bonded to the front of your teeth and made to look exactly the way you want. You can even receive them during just one visit!
Orthodontics – You can choose from traditional brackets, clear, removable aligners, and other options to straighten your teeth. We'll help determine the best orthodontic option for you or for young members of your family.
Teeth Whitening – Brightening your teeth at Gentle Family Dentists is safe, easy, and effective. Although our in-office treatments don't take long at all, we also offer take-home kits so you can whiten your teeth whenever you like.
Smile Makeovers – Any of our cosmetic dentistry solutions can be combined to create the smile you want to see in the mirror each day. We'll discuss your expectations and put together a perfect plan to achieve your goals.
Call Gentle Family Dentists at 563-288-2612 to schedule your easy consultation with us. You can also contact us to book a visit or ask any questions using our online form. Our offices in West Liberty, IA, North Liberty, IA and Muscatine, IA offer many cosmetic options to improve your smile based on your needs and wants. Let's get started on your new smile today!